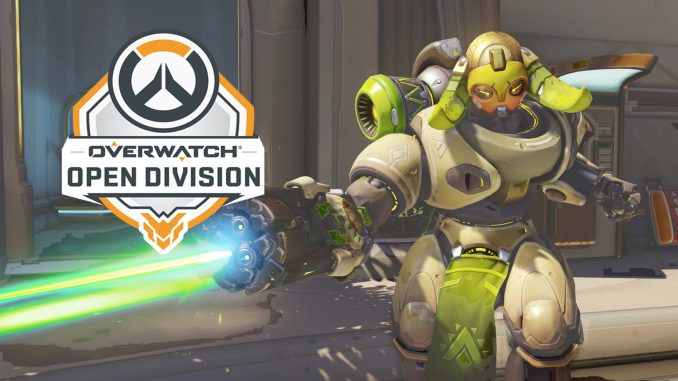 Overwatch Open Divison
Still no word on a league format for professional
Overwatch
, but Blizzard has announced a farm system to help amateur players eventually go pro: the
Overwatch
Open Division.  The Open Division is a development league expected to eventually feed players into the
Overwatch Contenders
division which is a minor league, which will then feed into the yet to be announced Overwatch professional leagues.
Players who've attained Master rank or higher in the most recent season of Overwatch Competitive Play (February 28 – May 28 PDT) can put together a team and compete in regional matches.
Regions:
•         Western Europe
•         Eastern Europe
•         North America
•         Latin American Spanish Speaking Countries
•         Brazil
•         Australia/New Zealand
•         Southeast Asia
---
ROG Masters 2017
A massive tournament is targeting CS:GO and Dota 2 players: the ROG Masters 2017.  Organizer ASUS Republic of Gamers is putting together a tournament schedule now to feature teams from both esports titles playing in major cities around the world for major cash.
The Structure of ROG Masters 2017
June/July – Phase 1 – 27 local Country Qualifiers and 3 Open Qualifiers for wider regions
August – Phase 2 – 3 Regional Qualifiers: one each for Americas, EMEA, and APAC
September – Phase 3 – 4 Regional Finals: invited pro teams fill the roster
November – Phase 4 – the Grand Finals: 6 teams per game fight for the distinction of being world champions in their esports title
For more information, check out the ROG Masters site.
---
StarCraft II at DreamHack Summer
The next WCS Circuit event will be in Sweden at DreamHack Summer. From June 17 to Monday, June 19, 80 top players will battle it out at WCS Jönköping for a share of $100,000 USD.  Up for grabs are also plenty of WCS points—vital for earning the chance to compete at the WCS Global Finals later this year.
You can watch the action all weekend long on Twitch.
A total of 64 competitors booked their tournament spots via an open signup, while 16 rising stars reserved their places after strong performances in WCS Challenger. Among the gamers gearing up for combat are top US Protoss player and WCS Austin champion Alex "Neeb" Sunderhaft, Finnish prodigy and Zerg master Joona "Serral" Sotala, German Protoss legend Tobias "ShoWTimE" Sieber, and Canadian Zerg star Sasha "Scarlett" Hostyn.
The tournament will consist of three group stages, followed by an epic playoff phase.
For more information on WCS Jönköping—including prize pool details, results as they happen, and match VODs from the weekend—check out the official tournament page.