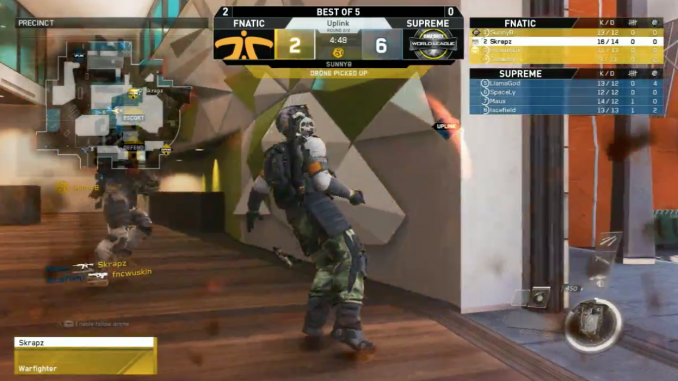 It's a big weekend in Anaheim, California for Call of Duty fans as teams fight for a spot in Stage 2 of the Global Pro League, and CWL Anaheim begins the following day.  Both events are for Call of Duty: Infinite Warfare on the Playstation 4.
The four relegated pro teams from Stage 1 of the Global Pro League are trying to protect their places in the league and reputations as pros from the four amateur teams that qualified for the Relegation Tournament.  Supreme Team, eRa Eternity, Supremacy, and Tainted Minds are all hoping to dethrone Cloud9, Millenium, Red Reserve, and Fnatic and compete in the group stages for the chance at taking home the lion's share of the $700,000 prize pool.
The tournament begins one day before CWL Anaheim, on June 15th.
Check out the action on Twitch or MLG.tv.
Watch live video from MLG on www.twitch.tv
Rosters
Cloud 9
eRa Eternity
Fnatic
Aches
FA5TBALLA
Skrapz
Assault
Glory
SunnyB
Priestahh
Mosh
Tommey
Xotic
ProFeezy
wuskin
Millenium
Red Reserve
Supremacy
MarkyB
Joee
Eazy
Moose
Rated
Malls
Nolson
Seany
TonyJs
Peatie
Urban
Vortex
Supreme Team
Tainted Minds
Lacefield
Damage
LlamaGod
Excite
Maux
Nimble
SpaceLy
Swifty