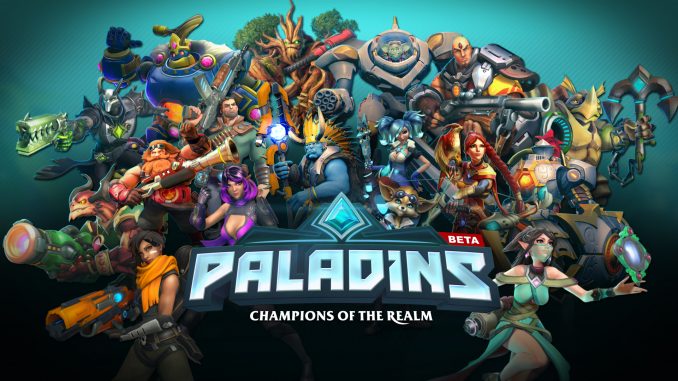 The Paladins Console Open Beta is up and running, meaning Xbox One and PS4 players can now download and play the free game, joining the ranks of their PC brethren.
The game, first released in 2015, gained followers thanks in part to the efforts of publisher Hi-Rez Studios to incorporate esports elements into title's community from the start.  Online tournaments, LAN events with six-figure prize pools, and even a Paladins Invitational event at the 2017 Hi-Rez Expo have helped to boost the game's popularity among both casual and competitive gamers.
The publisher took a bit of flak from gaming fans and news outlets over the past year for releasing a title in the crowded FPS genre that looks and feels similar to Blizzard's Overwatch, but players seem to believe there is plenty of room in the market for another game, as shown by Paladins' healthy growth and largely positive reviews on Steam.  In Playstation's blog post about the beta announcement, they stated the fantasy team-based shooter has 8.5 million players worldwide.
The game may gain even more fans after the $100,000 Paladins Summer Premier tournament at DreamHack Valencia in July.  Console players can also compete in a tournament at DreamHack: the Paladins Console Wars.  The event will pit Xbox One players against PS4 players in a single elimination tournament with a $50,000 prize pool.
Players can qualify for Console Wars via a six-week series of online tournaments that begin May 20th in Europe and May 21st in North America.  For more information about signing up for the qualifiers, visit the official Paladins website.
To celebrate the game's entry into the console market, we're giving away a prize pack that includes 3,500 crystals and one Founder's Pack.  The giveaway winner will be announced on Wednesday, May 17th Thursday, May 18th (we're extending the giveaway by 24 hours to give you a few more chances to win)!
Enter using the form below!