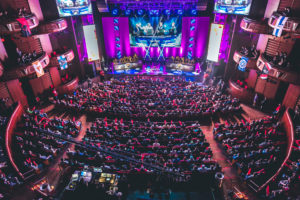 The premiere event and finale of the 2016 seasons begins on Thursday, January 5th, in the form of the SMITE World Championship at Hi-Rez Expo, a convention featuring additional titles from gaming developer/publisher Hi-Rez Studios.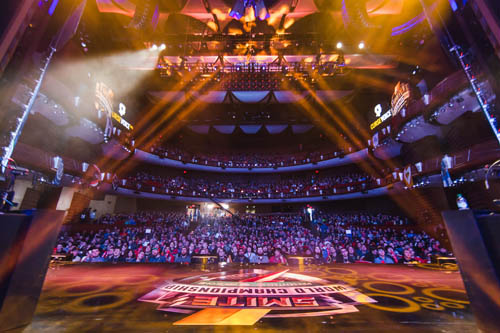 OVERVIEW
Teams from around the world will be competing at the Cobb Energy Center just outside of Atlanta, Georgia.  The biggest prize goes to the PC SMITE event, but there is also a Console SMITE tournament (XBox One) and the Paladins Invitational featuring 8 teams playing Hi-Rez' first person shooter game.
The main event is the SMITE World Championship for PC, and it's been a long road to make it to this point for all of the teams involved.
Check out our coverage of the qualifying matches for the two European teams and the North American squads:
The main event now has an increased prize pool, up 24% from 2016's tournament.  Hi-Rez President Stew Chisam revealed the new prize structure for PC SMITE players on Wednesday afternoon in a series of tweets:
After talking to players, have made a few adjustments to SWC PC Prizing structure. Both total prizing and prizing for #1 team above last yr. pic.twitter.com/mSHZzFH4L8

— HiRezStew (@schisam) January 4, 2017
VIEWING
The tournament will be broadcast on Twitch.tv from 11am EST, and fans in certain cities can also watch the event final on Sunday, January 8th at select movie theatres.
ESS will have regular updates live from the venue, so follow our Twitter account and YouTube for player interviews, post match press conferences and more!
PC MATCH SCHEDULE
Thursday, January 5th
11:00 AM EST  Soar vs INTZ
12:00 PM EST  Luminosity vs HAPI
1:00 PM EST Allegiance vs LichT
2:00 PM EST LG Dire Wolves vs Obey
3:00 PM EST Match 1 Winner vs Match 2 Winner
4:00 PM EST Match 3 Winner vs Match 4 Winner
5:00 PM EST Match 1 Loser vs Match 2 Loser
6:00 PM EST Match 3 Loser vs Match 4 Loser
Friday, January 6th
10:00 AM EST Team Eager vs Match 7 winner
12:15 PM EST Match 6 Winner vs Match 5 Loser
2:30 PM EST NRG Esports vs Match 8 Winner
5:00 PM EST Match 6 Loser vs Match 5 Winner
For a full schedule including all tournaments at Hi-Rez Expo, click here.