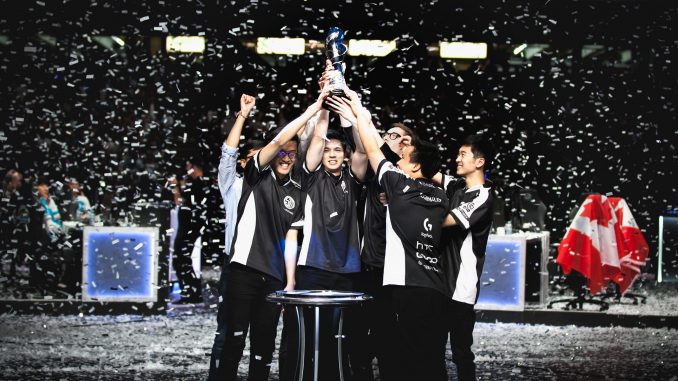 Every team is looking to take down the champs for a place at Worlds.
by Andrew Salazar, NA LCS Correspondent
The 2017 North American LCS Summer Split begins Friday, and every team enters with something to prove.  Team SoloMid returns home after a disappointing group stage exit at the 2017 Mid-Season Invitational, while the other nine NA LCS teams have spent the off-season searching for ways to knock the six-time LCS champions off their throne.  With no LCS newcomers being promoted after the Spring Split, every team will be looking to build off their Spring Split in the hopes of earning a 2017 World Championship birth.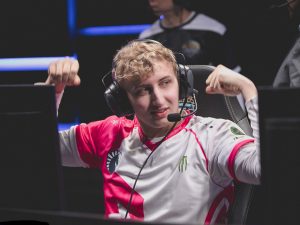 Of all the teams entering the Summer Split, few have more questions surrounding them than Team Liquid.  Only a few months removed from a split involving the wildest roster swaps in LCS history, the team has returned to the same starting roster they used to begin the Spring Split.
All eyes will be on much-maligned Grayson "Goldenglue" Gilmer, who returns after a personal "boot camp" training session in Korea.  Goldenglue was largely a disappointment last season, but he showed flashes of brilliance during IEM Gyeonggi prior to the Spring Split.  If new coach Jang "Cain" Nu-ri can help Goldenglue overcome the mental blocks that have impeded him in the past, Team Liquid has the talent to make a deep playoff run.
Team EnVyUs enters the Summer Split after a difficult promotion tournament where they looked like relegation material.  The addition of Choi "Pirean" Jun-Sik shores up what was a liability in the middle lane.  This team will once again rely on the aggressive play of first team all-pro Nam "Lira" Tae-yoo, but with no clear strengths across the remaining four members, both the floor and the ceiling will remain low for EnVy.
Before the Spring Split, a lot of the focus was on Team Dignitas when they signed Korean superstars Kim "Ssumday" Chan-ho and Lee "Chaser" Sang-hyun.  However, Dignitas became synonymous with disappointment for the majority of season, only showing life once the team kicked coach David "Cop" Roberson.  It is likely the players and staff developed some stronger synergy over the off-season, but the surprise benching of Alex "Xpecial" Chu raises huge concerns about the state of the team, and new support Terry "BIG" Chuong can hardly be considered an upgrade.  Dignitas will likely begin the Summer Split the same way they ended the Spring Split: mired in mediocrity.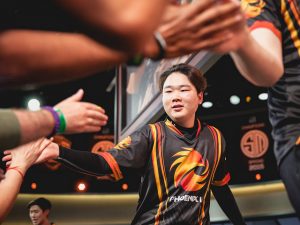 Phoenix1 shocked the NA LCS during the Spring Split by going from pretenders to contenders in a single off-season.  The 2017 Spring MVP No "Arrow" Dong-hyeon was an unstoppable force in his first NA LCS season, bucking the trend of disappointing Korean imports.
Going into the Summer Split, the team wisely stuck with the spring roster that seemed to improve as the split continued, and removed some controversy after releasing William "Stunt" Chen to allow Jordan "Shady" Robison a firm hold on the starting support position. That said, the team cohesion will struggle as long as the P1 fields both William "Meteos" Hartman and Rami "Inori" Charagh in the starting jungler position.
Managing a six-man roster is a struggle for any LCS organization, but it's a particularly daunting task for an org as green as Phoenix1.  Still, this team made major growth over the past year, and the sky is the limit if this team continues to improve at the same rate.
Echo Fox surprised this off-season through their inaction.  After narrowly avoiding the promotion tournament last split, many expected EF to shore up vulnerabilities, such as under-performing ADC Yuri "KEITH" Jew.  Surprisingly, the EF management decided to continue with the same starting roster for this coming season.
Henrik "Froggen" Hansen has been a consistent performer for this team and Matthew "Akkadian" Higginbotham has room to grow after an impressive rookie split, but there seems to be little reason to be excited about EF in the upcoming split.  A return to the bottom of the standings is likely.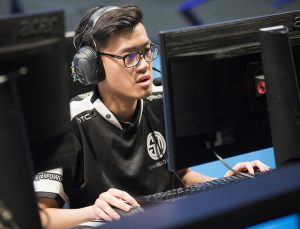 On the other hand, is there any team as fun to watch as FlyQuest?  This team is a walking book of story lines.  Fan-favorites?  Check.  Former Legends?  Check.  Playoff upsets and reverse-sweeps?  Check and check.  Now, with the acquisition of ultra-controversial ADC Jason "WildTurtle" Tran, the dramatic story lines continue.  WildTurtle has been a force in the LCS since he arrived, and now he has the opportunity to rejoin a group of teammates who are no strangers to deep playoff runs.
Many fans and analysts alike will write this team off as lacking the raw talent of other championship contenders – but the history and experience of these players should not be ignored.  It's time to stop labeling this organization an underdog.
Immortals exploded onto the scene in 2016 with one of the most exciting rosters in LCS history, but they enter the 2017 Summer Split with a roster that is difficult to evaluate.  Is the legendary Lee "Flame" Ho-jong a strength or a weakness?  Will Jake "Xmithie" Puchero bring stability and leadership, or did Immortals lose their only strength when they traded former jungler Joshua "Dardoch" Hartnett?
Regardless, this is a team with a strong structure and co-founder and CEO Noah Whinston is developing a reputation as one of the smartest owners in the league.  Good ownership lends itself to a high floor, but the team's lack of star-power suggests a low ceiling for this split.  Keep an eye on young ADC Li "Cody Sun" Yu Sun – this could be the year he breaks into the "elite" category.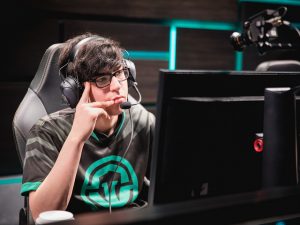 Counter Logic Gaming's Cinderella story is over.  The team has floundered as a middle-of-the-pack LCS team for two splits in a row now, and the 2016 Mid-Season Invitational run seems like ancient history.
Desperate for a change, the attitude-focused CLG now finds itself depending on one of the most notoriously toxic players in the LCS scene: Dardoch.  The controversial jungler may be the best domestic player in the NA LCS, and CLG has been lacking a superstar for most of the past two splits.  If the Dardoch experiment succeeds, this team is an immediate championship contender.  That said, CLG is a team built around teamwork, and Dardoch has previously found his success through selfish play.  It will be a surprise if Dardoch is the cure to CLG's ailments.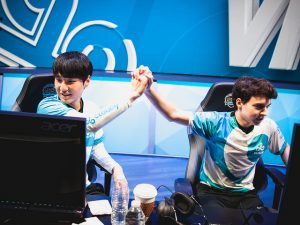 Cloud9 came close to taking down TSM in the Spring Finals, but the smallest mistakes in a game 5 thriller left them playing second fiddle to TSM once again.  Overall, their Spring Split was full of pleasant surprises, starting with the massive improvement of support Andy "Smoothie" Ta, who was voted 1st team all-pro during the Spring Split.  Smoothie was something of a liability for C9 during the 2016 Summer Split,  so his rise to become one of the team's strengths was one of the most impressive transitions of any LCS player.
While C9 was formidable in the spring, they were largely unexciting.  This is where jungler Juan "Contractz" Garcia and Jeon "Ray" Ji-won need to step up.  Contractz was another of Cloud9's surprises, earning Rookie of the Split honors, and Ray's aggressive style was heavily refined to become more of an asset to C9 last split.  These two players have a clear opportunity to become stars for C9, and they must rise to an elite level if C9 wants to avoid another second-place season.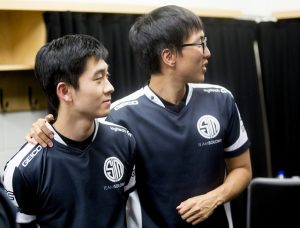 It's rare for a team to enter a season disappointed after back-to-back championships, but this is the case for Team SoloMid.  International failure has long followed this organization and TSM did nothing to buck the trend at this year's Mid-Season Invitational.
Fans are hopeful that the return of Yiliang "Doublelift" Peng will shore up the lack of leadership and direction the team showed during MSI, but as talented as Doublelift is, he is still human.  After a prolonged break and a short gun-for-hire stint on Team Liquid, he returns rusty to a TSM where dynamics regarding leadership and shot calling have changed dramatically.
Doublelift was the perfect fit for the 2016 roster, where he acted a mentor to the rookie support Vincent "Biofrost" Wang.  But both Biofrost and star top-laner Kevin "Hauntzer" Yarnell have developed leadership styles of their own in Doublelift's absence, and it remains to be seen how Doublelift fits into the new TSM equation.  Doublelift has alienated teammates in the past with his large personality, and that risk looms larger now than ever before.
Winning goes a long way in building teammate relationships, and lackluster competition means the TSM roster will have no trouble finding victories.  Even if the leadership roles are unclear, the addition of Doublelift makes this team the most talented in North America.
It remains to be seen if any team has what it takes to stop the TSM from a record seventh NA LCS championship but anything is possible in this region.
The 2017 NA LCS Summer Split kicks off Friday, June 2nd at 12PM EST with a battle between former champions Cloud9 and Counter Logic Gaming.
Photos Courtesy of Riot Games