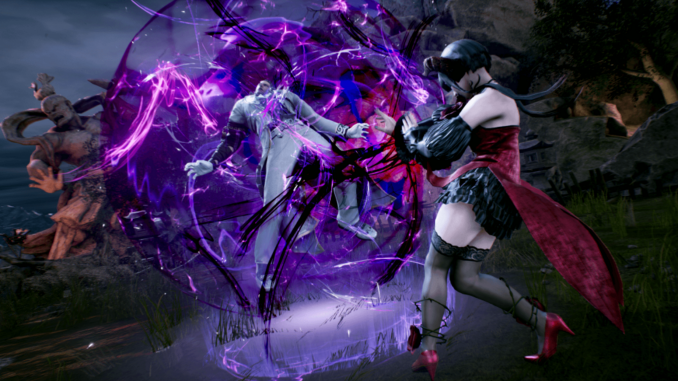 It is the beginning of a new era in fighting games as Tekken 7 goes on sale for multiple platforms this week.  The highly anticipated game will provide some closure for the Mishima clan's storyline while also introducing a slew of new fighters to the franchise.  The latest game in the Tekken franchise is available on PS4, Xbox One, and PC (via the Steam platform).
"…our vision extends globally as we begin to seek out the best-of-the-best TEKKEN 7 players in the world through the TEKKEN World Tour series." – Eric Hartness, BANDAI NAMCO 
Borrowing from other competitive titles outside of the fighting game genre, Tekken 7 now has an in-depth campaign mode so players can fully experience appreciate the storyline and the updated graphics courtesy of Unreal Engine 4.  The game also has new abilities for players like Rage Arts, Power Crushes, and Rage Drives.  Players will also be able to use new fighters like Akuma from Ultra Street Fighter®IV, Kazumi Mishima, Claudio, Josie, Shaheen, Katarina, Lucky Chloe, and Gigas.
The new game will immediately have an esports impact.  According to the developer, the Tekken World Tour which launches this month is going to be a major part of the game's marketing campaign.  Eric Hartness, Vice President of Marketing at BANDAI NAMCO Entertainment America Inc. expressed enthusiasm for the tour following the launch:
"Our plans for Tekken 7 don't end with the launch of the game, instead our vision extends globally as we begin to seek out the best-of-the-best Tekken 7 players in the world through the Tekken World Tour series. The fiercest fighters who rise through the Tekken World Tour will face-off at the Tekken World Finals taking place in North America in November this year. We look forward to pitting the toughest Tekken 7 players against each other; crowning new King of the Iron Fist Champions for many years to come."
The "T" rated game is $59.99 for the regular edition, $84.99 for the digital deluxe edition, and $149.99 for the Collector's Edition (available for PlayStation 4 and Xbox One only).