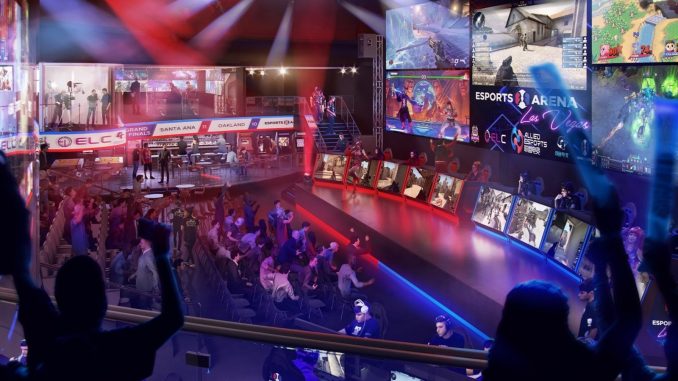 Company plans to build 10-15 Esports Arenas in North America
by Kim Newsome, EIC
Over the years Las Vegas has become the unofficial home city for esports conventions and tournaments, and now there will be a venue created specifically for gamers: the famous Luxor LV Casino and Hotel will be the home of the Esports Arena Las Vegas in early 2018.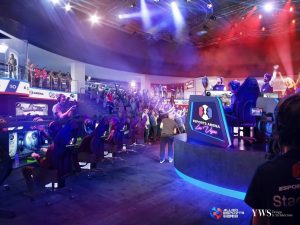 According to the groups responsible for the announcement, Allied Esports and Esports Arena, if all goes to plan, the new space will be the first permanent esports venue on the famous Las Vegas Strip, and the home of Allied Esports' events for the foreseeable future.
Currently, the 30,000 square foot nightclub space inside of Luxor is being transformed into a multi-level arena with a competition stage, LED video wall, telescopic seating, and gaming stations along with capabilities for streams and broadcasts from the arena.
The project in its early stages, so naming rights for the arena are still being considered.
The CEO of Allied Esports International, Jud Hannigan, says he wants the arena to have the same kind of gravitas and name recognition as sports stadiums around the world.
"Just as Yankee Stadium, Madison Square Garden and Wembley Stadium are considered their sports' most aspirational venues by players and fans alike, Esports Arena Las Vegas will be the iconic destination in esports and complement the city's incredible appeal, attracting video gaming competitors and fans from around the world."
Esports Arena has run several online and LAN esports events in recent months, announcing a new venue in the form of Esports Arena Oakland in 2016. Esports Arena representatives say they have ambitious expansion plans for the next two years, including plans to announce 10 to 15 additional Esports Arena locations in North America over the next few years to encourage more LAN tournaments and accelerate the already fast-growing esports industry.