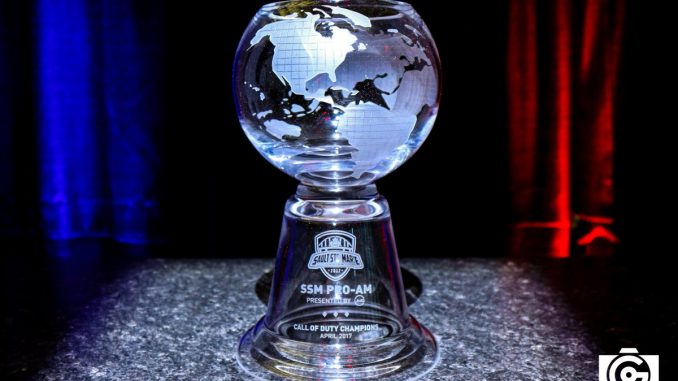 Sometimes news needs to be fast, which is why we have ES Bytes – a short round up of noteworthy stories from the esports and gaming communities.  
Have a news tip or a press release to share?  Email us at esportssource(at)gmail.com.
---
It was Season 3 Midseason Mayhem in the NA and EU regions over the weekend in Rocket League Championship Series.
Genesis won their Final against SelflessGG after taking out NRG in the semifinals:
Congratulations to @GenesisRL_; @Klassux @dcarmody32
and @ChromeRL. Champions of NA #RLCS Midseason Mayhem! pic.twitter.com/BBK7SgSeWD

— RLCS (@RLCS) April 9, 2017
In Europe, Mock-It Esports won over Resonant Esports in the competition final.
Congratulations, @MockItLeague, Midseason Mayhem Champions! pic.twitter.com/jFMAxdXoZq

— RLCS (@RLCS) April 9, 2017
Regular season RLCS matches resume on April 15th and 16th.
---
This weekend the second and final batch of Blizzcon tickets sold out, and eight North American World of Warcraft Arena teams battled it out to see who would earn a free pass to compete at the event in the fall.
Panda Global played Meatballs in the Grand Finals and took the win, 3-1.
We did it! Our team is the first champions of the #WoWesports Qualifier Cup!

➡️ @PG_Rubcub @PG_Wealthyman @roastyzlol @Tempo_Chanimal ⬅️ pic.twitter.com/x53VY4mtuk

— Panda Global (@PandaGlobalPG) April 9, 2017
Final Placements
1st place – Panda Global ($3,000, 160 points)
2nd place – Meatballs ($1,500, 80 points)
3rd place – Fragment Apparel ($1,000, 36 points)
4th place – Method ($500, 20 points)
5th and 6th places: Tempo Storm/Vim N Vinegar (12 points)
---
It's been quite the weekend for Panda Global's Street Fighter V prodigy Punk, who enjoyed a 1st place victory on Friday in Group A of the ELEAGUE Invitational, and then jetted off to California for the WarZone 6, where he took another top placing.
The audacity of @PunkDaGod… We love it. #Warzone6 pic.twitter.com/J8dnSX44Pj

— Panda Global (@PandaGlobalPG) April 10, 2017
The 18 year old pro player lost in the group stages only to come back in dramatic fashion and win the final- and then had the nerve to call the tournament free:
Only one man can win West Coast Warzone then call the West Coast free.

That's @PunkDaGodpic.twitter.com/wyZEqVdKmG

— Panda Global (@PandaGlobalPG) April 10, 2017
Hmph, kids today.
---
Event runner UMG made a tentative return to Call of Duty esports by hosting a small pro-am tournament in Sault Ste. Marie, Ontario.  The event was open to all competitors aged 18 and over, but just nine teams made the trek to the small city near the US border.
In the end, well-known amateur squad SetToDestroyX won the top prize by taking out 1Hype.
Congratulations to @SetToDestroyX – @Xotic16 @HollerTV @beehzy17 @StDxMayhem on winning #UMGSSM! pic.twitter.com/iA1ksj43MB

— UMG Events (@UMGEvents) April 9, 2017
The next UMG event will be an ambitious one – UMG Charlotte, featuring a Call of Duty: Infinite Warfare pro-am tournament as well as Super Smash Bros Melee, Rocket League, and NBA 2k competitions.  UMG Charlotte is April 22-23rd.
Featured photo by Goodwin Photography and Media for UMG.