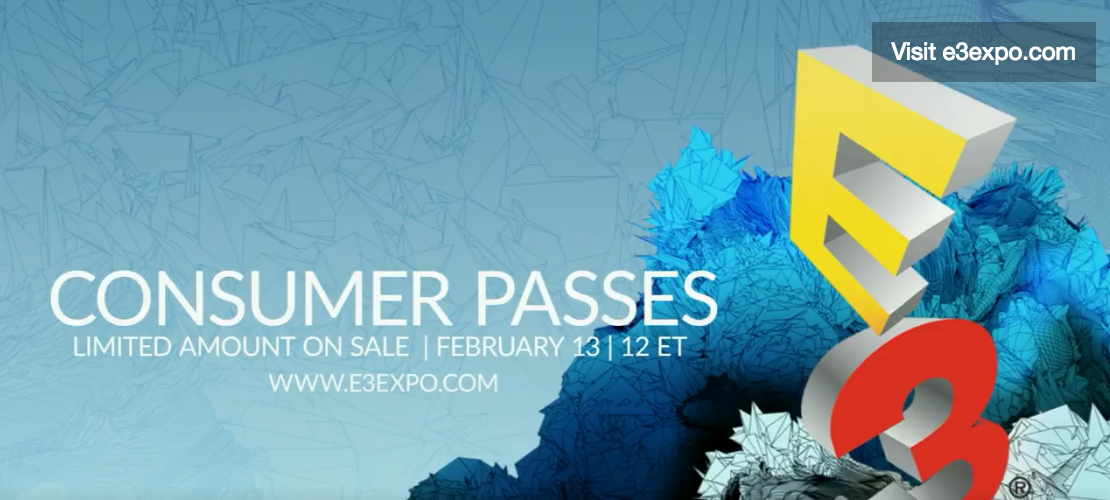 If you've been looking longingly at the photos and videos from the show floor at E3 over the years but couldn't get in due to not being an gaming industry professional or member of games media, 2017 is your year.  Today E3 announced it would open to consumers, and passes for the biggest video games trade show go on sale next week (2/13).  The gaming industry exhibition has long been a place where insiders can try new hardware and software first, and tech leaders can learn what is and what is not working for their product from the people who will be promoting it to the masses.
Does this mean E3 will be another crowded convention like San Diego Comic Con or PAX?  15,000 consumer passes will be made available this year, but the event is still keeping some industry exclusivity with a "central media and business component" in the form of a dedicated industry entrance and VIP lounge.
E3 had been taking steps toward opening up to the public in the past.  The Entertainment Software Association hosted "E3 Live 2016" which was a free satellite event featuring game demos, live entertainment, and industry meet-ups.
E3 2017 is June 13-15, 2017 at the Los Angeles Convention Center.  The consumer passes go on sale at E3's website on February 13 at 12 p.m. ET/9 a.m. PT.  Tickets will be available for $249 each, and the first 1,000 tickets will be available for $149.