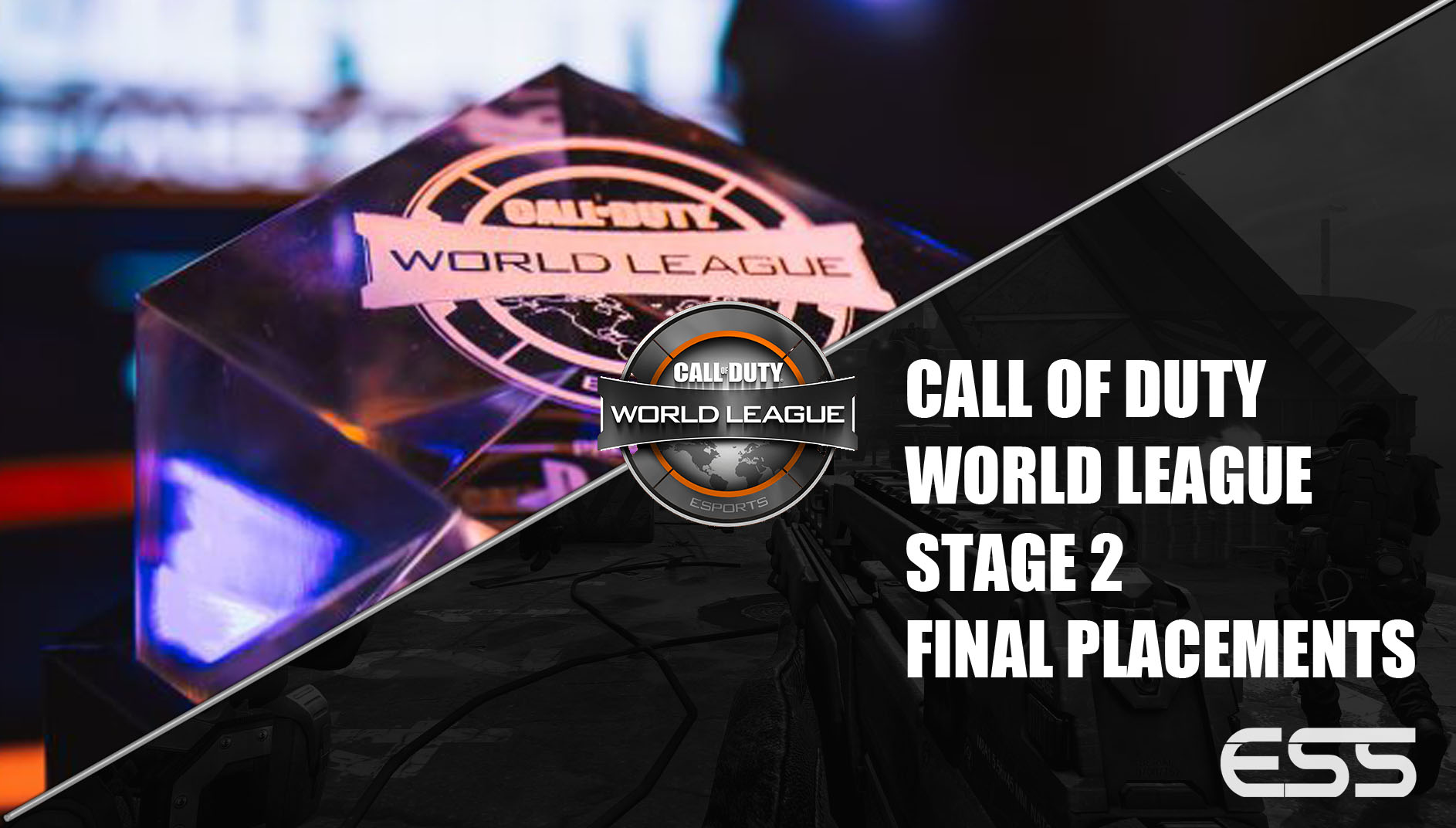 A second stage of the Call of Duty World League has come to a close, and unlike Stage One's individual regional LAN events, the S2 LAN featured an all-star mix of players and casters from around the world converging on the ESL Studios in Burbank, California.
The invited teams were those not facing relegation by the end of the regular season.  The top teams from each region will also earn an automatic invitation to the Call of Duty Championships at CoD XP in the fall of 2016.
Some early upsets set the tone for the single elimination, best of 7 tournament.  OpTic ended their dominant season as a second seed thanks to a series of forfeits in the online league.  OG fell to a resilient Luminosity Gaming in their first match of the weekend (4-3), and ended up out of the tournament, in 5th-8th place.  Rivals FaZe Clan met a similar fate when they lost to dT in their first match.
The controversial single elimination tournament format will also be used at CoD Champs, and according to a representative from ESL- it is the format preferred by pro players, despite pro players publicly expressing their dissatisfaction with the "new" tournament format.  Double elimination (Best of 5 maps, with a loser's bracket) takes more time and resources by the tournament runners, but it also allows for exciting Loser's Bracket runs like the one Denial made in 2015 to win the Call of Duty Championship.
The loss of two teams with massive fanbases so early in the competition may have contributed to the low viewing figures for the weekend.  The North American Stage 2 final between Team EnVyUs and Dream Team, arguably the show match for the weekend, managed to only pull about 30,000 concurrent viewers on Twitch.  This is by no means a damning of Call of Duty as an eSport, but surely the future show runners for the next seasons Call of Duty's pro league will be keen to make some changes to bring viewers back to Call of Duty eSports.
Final Placements by region:
Australia/New Zealand:
1st: Mindfreak $44,000
2nd: Orbit $34,000
3rd/4th: Team Immunity $20,000
3rd/4th: Chiefs eSports Club $20,000
Europe:
1st:  Millenium $52,000
2nd: Team Infused $36,000
3rd/4th: HyperGames$24,000
3rd/4th: Splyce $24,000
5th/6th: Epsilon $16,000
5th/6th: Supremacy $16,000
North America:
1st Team EnVyUs $66,000
2nd Dream Team $40,000
3rd/4th Rise Nation $24,000
3rd/4th Luminosity Gaming $24,000
5th/8th H2k $16,000
5th/8th Cloud9 $16,000
5th/8th FaZe Clan $16,000
5th/8th OpTic Gaming $16,000