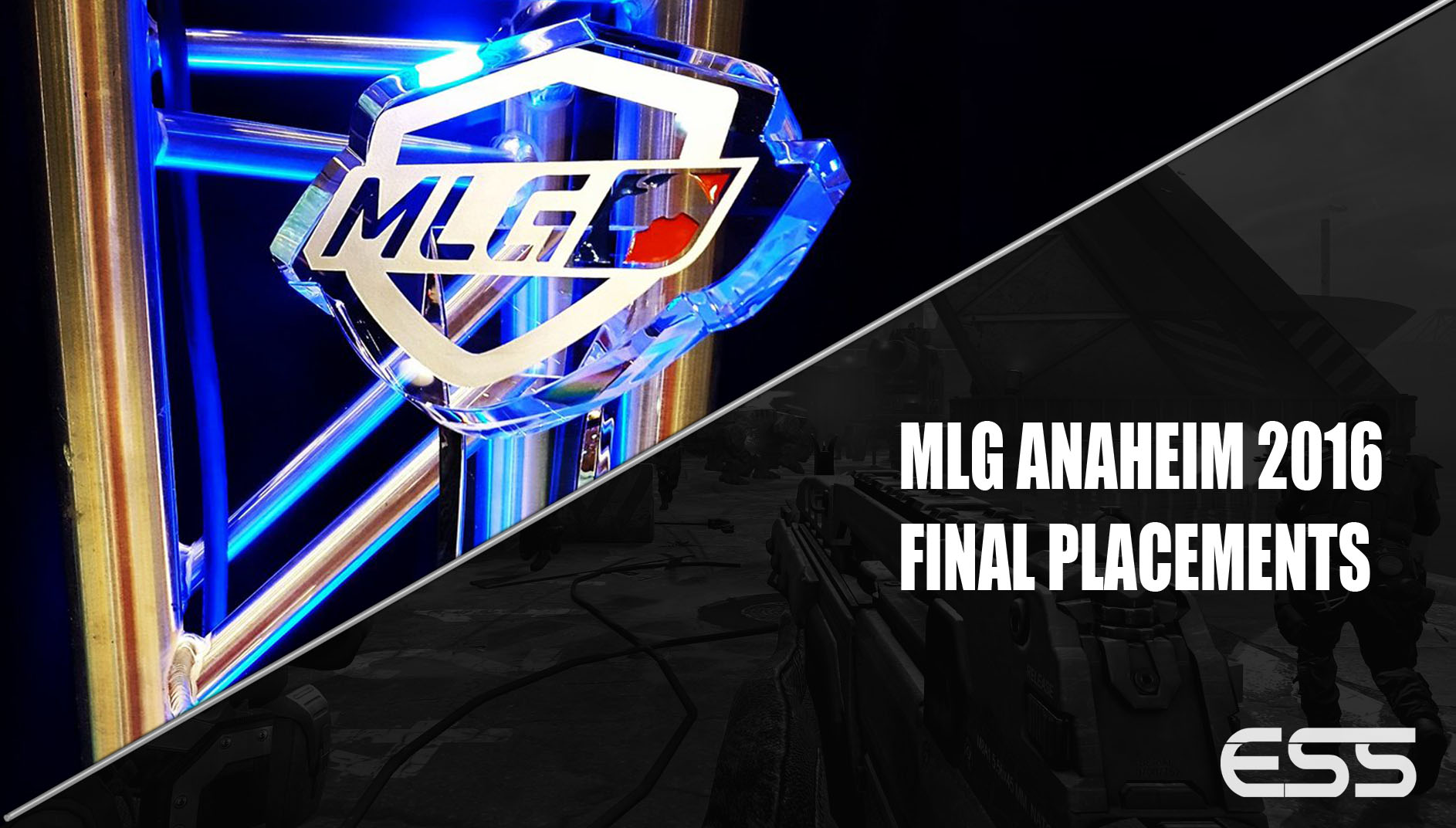 When Major League Gaming made their return to the Call of Duty scene with MLG Anaheim earlier this year, players and fans hailed the tournament organizers as "saviors" for a Call of Duty competitive world left bereft of LAN tournaments and high quality entertainment outside of Activision's Call of Duty World League.  This weekend's MLG Orlando continued to set the bar high for future tournaments as it featured a lot of great plays, good production values, limited technical difficulties, and engaging casting and analysis.
The tournament kicked off on August 5th in Orlando, Florida, and like MLG's other Call of Duty tournament this year, it was an Open competition- meaning amateurs had the chance to compete alongside pro teams.  It was an especially important opportunity for amateur players to build up some much needed experience before the year's big event- Call of Duty Championships at CoD XP in September.  One team to watch leading up to that event is Apotheon eSports.  The 15th seeded team in the Open Bracket made it past a lot of very good teams and finally fell to FaZe Clan in a late night/early morning match off-stream.  Another group of players to look out for is Kingsmen– they were led by CoD veterans and world champions Chris "Parasite" Duarte and Marcus "MirX" Carter.  Parasite announced his retirement from professional play earlier this year, but he joined up with MirX, LlamaGod and Maux to make a run at MLG Orlando.  The team was bounced from pool play by OpTic Gaming in a very close 2-3 loss.  After the tournament, Maux announced free agency, so it is likely the team will split up or play under a new organization for CoD XP- but those four players are certainly ones to watch heading into the big tournament.
The pro teams didn't serve up many surprises throughout the tournament, but the high level of play from the top teams made most matches extremely entertaining.  FaZe Clan continued to look shaky, having never regained their confidence from their fine run of form ended in late 2015.  eLevate quietly moved through pool play and the championship bracket, only falling to OpTic Gaming in the semi-finals, and then dropping out of the tournament thanks to great play by EnVyUs in the loser's semi-final.
In the end, it all came down to the classic CoD match up: OpTic Gaming v Team EnVyUs.  Once brother teams under the same corporate structure, the two teams have gone their separate ways over the years, but the family feud lives on.  OpTic had a disappointing end to a dominant Stage 2 of the Call of Duty World League, while Team EnVyUs made a few personnel changes on the team and managed to win the league trophy for the second stage.
In this event, EnVy made things tough for themselves- dropping out of the Championship Bracket in the first round and making a loser's run that included wins over Team Kaliber, Cloud9, Rise Nation, FaZe Clan, and Team eLevate to make it to the Grand Finals.  OpTic took the more straightforward approach, winning all the way, but making things interesting with some close matches early in the tournament.  The closest match with the highest stakes?  The Grand Final.  EnVy came out hot off their 3-0 sweep over eLevate and jumped out to a 2-0 lead early on.
.@EnVy_Apathy with a MASSIVE heatwave helps @TeamEnVyUs go up 2-0 vs @OpTicGaming!

LIVE at https://t.co/pLi0KrzIY7 https://t.co/dr03LeooGB

— MLG @ #MLGOrlando (@MLG) August 7, 2016
OpTic fought back, forcing a Game 4 and 5.  The team only needed to win one best of five series to win the tournament, while EnVyUs needed to win two best of fives to take home the MLG trophy because they came through the loser's bracket.
We're going to GAME 5! Reverse sweep inbound?

RT and get in here→ https://t.co/pLi0KrzIY7#MLGOrlandohttps://t.co/exslHrvvwZ

— MLG @ #MLGOrlando (@MLG) August 7, 2016
Not quite.  EnVyUs clutches up to take Fringe S&D 6-3, winning the first best of five 3-2.
In the second match, OpTic made a nice comeback in the Hardpoint to go up 1-0, then proceeded to thoroughly destroy EnVy on Redwood Search and Destroy, winning 6-0.  The final uplink also went to OpTic, and the #GREENWALL wins, 3-0.  Karma is named the tournament MVP.
---
Final Placements
1st OpTic Gaming ($40,000)
2nd Team EnVyUs ($24,000)
3rd Team eLevate ($16,000)
4th FaZe Clan ($8,000)
5th/6th Luminosity Gaming ($4,000)
5th/6th Rise Nation ($4,000)
7th/8th Cloud9 ($2,000)
7th/8th compLexity Gaming ($2,000)