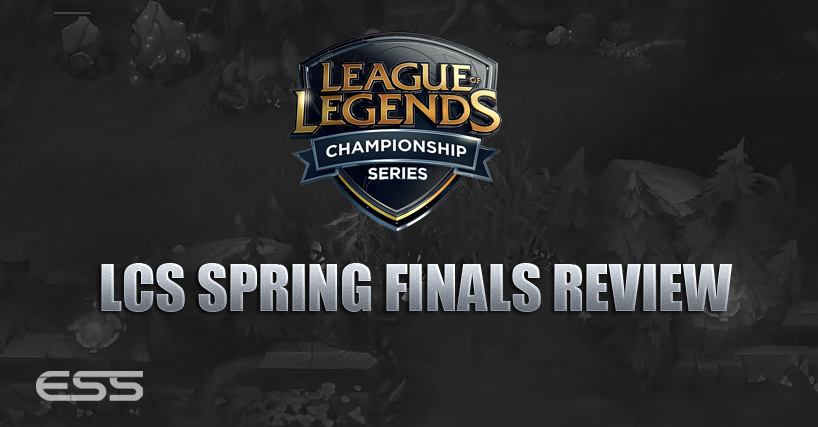 The Spring Split kings have been crowned in League of Legends in the Europe and North American regions.  Both matches contained hard fought battles, and each team will have plenty to take away as they prepare for the Summer Split and the pending World Championships.
EUROPE
G2 Esports overcame Origen with a 3-1 win to claim 90 Championship points and the EULCS Spring Split Championship trophy to cap off an amazing debut season.
The rookies came into the Spring Split playoffs with the number one seed  following a hugely successful season which saw them obtain a record of 15-3. The side, led by Rookie of the Split 'Perkz' and Spring Split MVP 'Trick', carried on their momentum throughout the playoffs with their high-tempo style of play, sweeping aside the two European juggernauts Fnatic and Origen – only dropping a single game in each series.
2015 World Championship semi-finalists Origen, who previously lost the Summer Split final against Fnatic, found themselves out-rotated and out-fought constantly throughout the series. 'Perkz', who was allowed to be placed on assassins due to brilliant pick and ban phases from G2, was a constant threat to Origen's MVP of the semi-final, 'Zven', deleting the ADC on numerous occasions with the likes of Zed and LeBlanc. Origen tried to shut down 'Perkz' by substituting the Season 1 World Champion 'xPeke' for 'PowerOfEvil' in Game 4 – but even though they managed to grab 3 kills on him early, 'Perkz' was able to fight back on Zed to take the series.
As a result of the final, G2 Esports will represent the EU region at the Mid-Season Invitational (MSI) at Shanghai Oriental Sports Center on May 4-15.
Origen, with their second place finish, have bagged themselves 70 Championship points to set them up nicely to potentially qualify for the World Championship in the summer.
NORTH AMERICA
Joining G2 Esports at MSI will be the NA representative, CLG.
Both CLG and TSM had a point to prove coming into this series. TSM were looking to take revenge for the Summer Split Final loss at Madison Square Gardens in New York last August, whilst CLG were looking to prove to former star player 'Doublelift' that they were better off without him as their ADC.
The series lived up to it's El Classico name and hype, going to 5 games in front of a packed out crowd in Las Vegas. CLG won games 1 and 3, with TSM bouncing back in both games 2 and 4 to set up a dramatic finish in game 5.
A standout performance by 'Stixxay', 'Doublelifts' replacement, on CLG's secret weapon Tristana –  who had been banned 3 out of 5 games against Team Liquid in the semi-finals, was enough for CLG to see off a TSM side who have now lost back-to-back finals against CLG.
TSM, who came into the playoffs as the 6th seed due to a poor regular season record of 9-9, will be hoping to build on their impressive playoff run. In the process of getting to the finals, the star-studded roster beat #3 seed Cloud9 and #1 seed Immortals and showed their true potential for the upcoming Summer Split. It's important that they carry on working on their cohesion if they are to displace CLG as NALCS Champions.