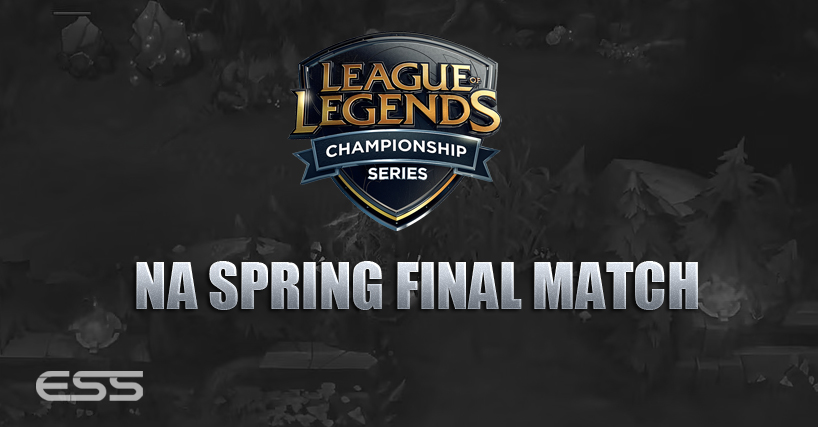 (Scroll down for live blog updates)
It's Spring Split Finals weekend in the NA LCS, and Team SoloMid and Counter Logic Gaming are battling it out today for first place in the league and the 90 Championship points that come with it.  The teams are playing in front of a live audience Immortals at the Mandalay Bay Casino and Hotel in Las Vegas.
Semi Final Matches:
TSM v CLG
Stream: Riot Games
When TSM were struggling just to win games during the regular season, it was hard to imagine the team would be in the position to claim the Spring Championship today.  That said, the squad is packed with talent who know how to perform in high pressure situations, which explains their thorough dismantling of top seeded Immortals in the semi finals.  CLG didn't have an easy road to the finals either, as Team Liquid put up a strong effort against them in the semi finals.
I'll be with you throughout the match providing live updates.  You can join in the discussion by tweeting with the hashtag #ESSLCS during the match.  I'll post some of the wittiest observations and the dankest memes here in the live blog.
LIVE BLOG (refreshes automatically)
35MIN
After a slow start this is turning into such a good game! TSM rush down baron and manage to take down Darshan who tries to cut them off around the backside. Hauntzer goes down to Xmithie and TSM have to run – luckily for TSM they make it out with a slither of health.