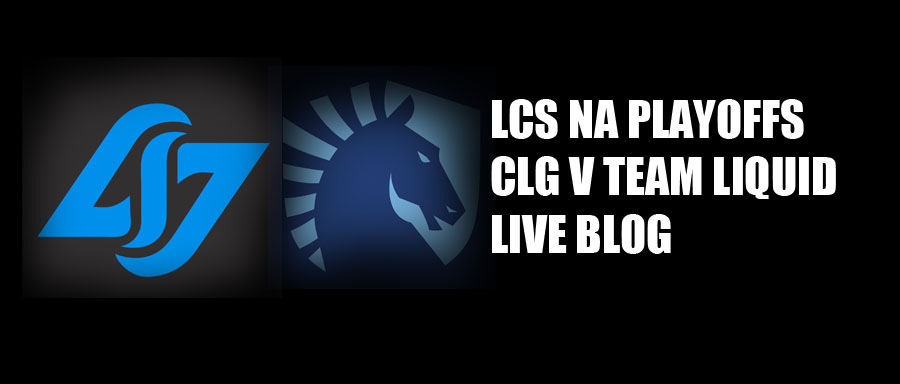 The playoffs for the League of Legends Spring Split are happening all weekend long, as teams face off in a battle for Championship points and eventually a place the World Championships in September.
CLG v Team Liquid
Stream: Riot Games
We're continuing our live coverage of the LCS Playoffs today with a look at the North American side of things as 2nd seed CLG faces off against 4th seed Team Liquid.  I'll be on live blogging duties all weekend for the playoffs, so do keep me company while we watch some League of Legends for literally days on end.  Feel free to reach out to me on Twitter with any comments and observations about the matches!
LIVE BLOG (Refreshes automatically)
33MIN
Wow, wow, wow. Dominant, and that's probably game. After that fight earlier (where Piglet grabs the quadra kill) – Liquid continue to pressure all the way around the map. They grab the inhib, grab top turret, then go to baron and bait it out. The team fight is a huge success, TL ace CLG and will end the game right here.