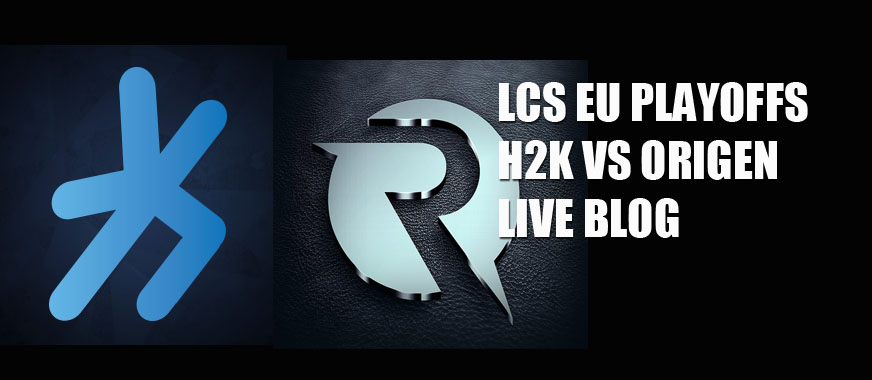 The playoffs for the League of Legends Spring Split are happening all weekend long, as teams face off in a battle for Championship points and eventually a place the World Championships in September.
H2K v Origen
Stream: Riot Games
Today we're starting with the EU region, and the semifinal match between 2nd seed H2K, and 4th seeded Origen.  I'll be on live blogging duties all weekend for the playoffs, so do keep me company while we watch some League of Legends for literally days on end.  Feel free to reach out to me on Twitter with any comments and observations about the matches!
LIVE BLOG (refreshes automatically)
34MIN
A huge fight in the midlane! POE gets burst down super quick by H2K, but Amazing grabs the first blood in the fight! Amazing pushes on down mid lane chasing two H2K members – but a teleport in by Ryu changes the tide of the fight! The chase down power of Kassadin sees Ryu clean up and grab 2 kills. 4-2 for H2K in that fight. They then push on to grab Baron.