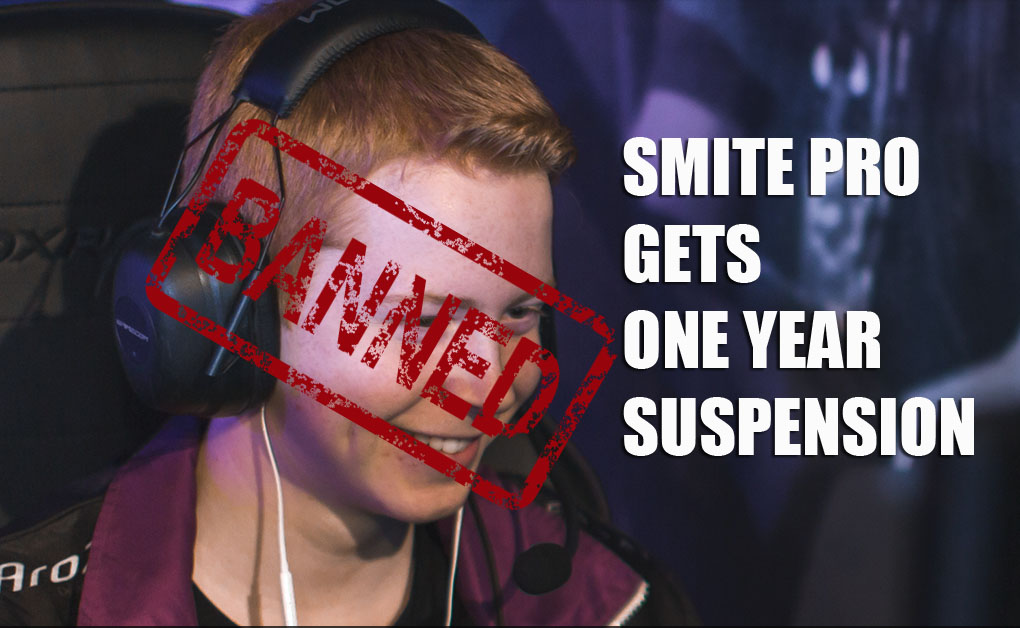 Update: Cringe Crew's coach Deathiance says he will be filling in for Zashu for now:
As you guys probably saw it is true @CC_Zashu got banned and I am replacing him for now. https://t.co/z1xXc7amrI

— Deathiance (@CC_Deathiance) April 8, 2016
One pro SMITE team will be scrambling to fill their ranks after one of their players was banned from competing due to in-game harassment.  Zashu, the teen solo laner who plays for Cringe Crew, received the one year suspension after his fifth offense on April 7th, 2016.  According to the support team at Hi-Rez Studios, Zashu faces a mandatory one week competition ban before he can appeal his case.
His team, Cringe Crew, are scheduled to play Dignitas on April 8th, and league leaders Panthera on April 11th.  According to the rules, Zashu will miss both matches at the very least for his offense.
The player's transgressions were not detailed in the ruling from Hi-Rez Studios, but according to their suspension policy notes- this is not the first ban for the player:
We track and manage various in-game offenses in our games to try to maintain a fun, friendly in-game community. We apply suspensions for any of the following offenses: leaving, harassment, intentional feeding.

1st offense = 3 day ban 2nd offense = 7 day ban 3rd offense = 14 day ban 4th offense = 30 day ban 5th offense = 1 year ban

– Hi-Rez Studios
Stefano "Zashu" Otten is one of the youngest players in the SPL at just 16 years of age.  This Spring Split was touted as being his breakout season on the SMITE Pro scene, but unless his case is overturned, he will be watching from the sidelines for several months.
There is some history of Hi-Rez taking bans seriously: on April 7th, 2015 pro player Masked was also banned for one year.  The decision was upheld by Hi-Rez, and he sat out the rest of Season 2.  He currently plays for Team EnVyUs in the North American SMITE Pro League.