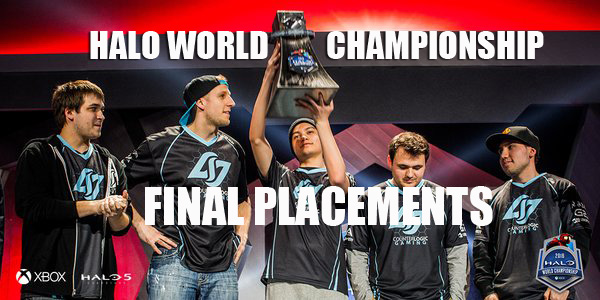 When Tony "Lethul" Campbell Jr. left North American powerhouse Evil Geniuses for Counter Logic Gaming, the move created a domino effect among the top NA Halo teams, as players bounced from team to team.  When CLG new team lost Evil Geniuses at the X Games in Aspen, some fans questioned Lethul's chaos-making decision.
Today those questions have been answered.
Counter Logic Gaming thoroughly dominated Team Allegiance, winning every map but the final CTF by a sizable margin.  The team takes home $1,000,000 for their efforts, as well as the trophy and championship rings.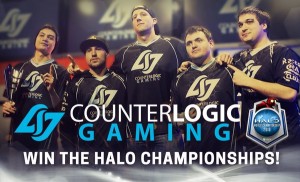 Veteran Halo player Naded took home the fan voted MVP award, and while the honor and share of $500,000 for Team Allegiance is admirable, his team crumbled against Counter Logic Gaming.   Team Allegiance rarely looked in control during the match, and even CLG seemed astonished by the ease of their victory.  One CLG player served up some choice words for Team Allegiance's performance during a particularly explosive listen-in, to the dismay of some fans:
Am I the only one that cringed during that end of game teabag/listen-in? Yikes. #HaloWC

— Jessica (RUL) (@StartaRiot20) March 21, 2016
Young and disrespectful CLG. GROW UP! money doesn't give you respect. With no fans, you're nothing @Halo #HaloWC #haloworldchampionship

— Rise of Shipley (@RiseofShipley) March 21, 2016
Any way you want to say it, the numbers don't lie – CLG completely outclassed their opponents, and they are getting a lot of love from fans and former players.
When you were right……… @LxthuL 😉 congrats to @clgaming @SnakeBiteFPS @Royal2 @FrostyBB #HaloWC #HWC pic.twitter.com/ht2LE4MFcT

— Chris Phillips (@PrimetimeCP23) March 21, 2016
Congrats to my friends on CLG for taking home $1 mil, insane. @LxthuL @SnakeBiteFPS @FrostyBB @Royal2 @Wes_Clutch let's celebrate guys!

— Matthew Piper (@OpTic_FormaL) March 21, 2016
What a statement series! Congrats to @FrostyBB @LxthuL and especially @SnakeBiteFPS @Royal2 proud of you guys!

— FaZe Enable (@Enable) March 21, 2016
For now, Lethul has the final word:
I regret nothing

— Heisenthul (@LxthuL) March 21, 2016

Final Placements
1st
Counter Logic Gaming (NA)/$1,000,000
2nd
Team Allegiance (NA)/$500,000
3rd/4th
Team eLevate (NA)/$250,000
Denial eSports (NA)/$250,000
5th-8th
Epsilon eSports (EU)/$75,000
Renegades (NA)/$75,000
Evil Geniuses (NA)/$75,000
Team Liquid (NA)/$75,000
9th-16th
exceL eSports (EU)/$25,000
Chosen Squad (LAT AM)/$25,000
Team Infused (EU)/$25,000
Exile5 (ANZ)/$25,000
Team Immunity (ANZ)/$25,000
FABeSports (EU)/$25,000
Cloud9 (NA)/$25,000
Team Skyfire (Asia)/$25,000