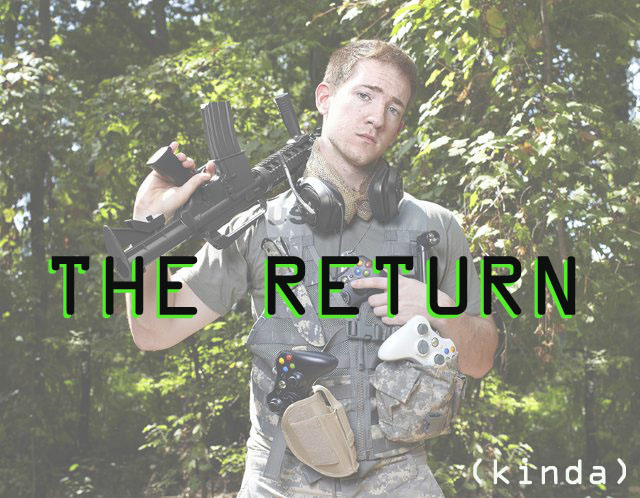 Ladies and Gentlemen, boys and girls, please lend us your ears:
The GOAT has spoken.
Will "BigTymer" Johnson, once a Guinness Book of World Records holder for winning 13 Call of Duty majors and being the highest earning Call of Duty player, set the FPS world aflame by tweeting he was returning to the main stage.  BigTymer began his career during Call of Duty 4: Modern Warfare, and he retired from competitive Call of Duty in early 2014, and was briefly a coach for the OpTic Gaming Call of Duty squad, and later became a content creator and day trader while living at the OpTic House.
With today's tweet, he revealed he would be making a return to the competitive scene- the competitive Halo scene.  OpTic Halo captain/housemate Flamesword apparently approached BigTymer about coaching the squad as they head to regionals after their remarkable LCQ run, and BigT accepted the offer, though he appears to know little about the current iteration of Halo.   Coaches in these games primarily call out for the team, and help them with rotations, so BigTymer should have little trouble in that regard, despite coming into the Halo scene a bit late.
Watch the announcement video here:
Reactions on Twitter:
@OpTic_BigTymeR pic.twitter.com/TZdJS4fiuv

— OpTicaholics (@OpTicaholics) February 11, 2016
@OpTic_BigTymeR when the CoD Father becomes the Halo Father >>>

— Lee White (@Lee_White73) February 11, 2016
@OpTic_BigTymeR @YouTube you guys just got the zen master on your team! #GreenWall pic.twitter.com/OwY70vyqOr

— rich_sherman25 (@dominicsena695) February 11, 2016