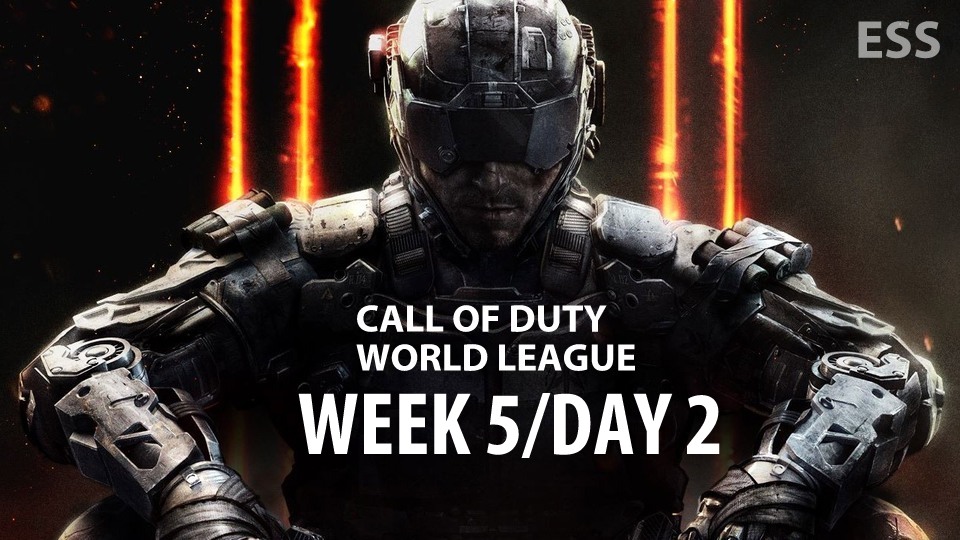 What We Learned
All good things must come to an end.  OrbitGG, the only team left in the whole of the CWL without a loss, finally swallowed the bitter pill of defeat.  The win certainly wasn't an easy one for Chiefs, as they had to go the distance for 5 maps to finally knock just the smallest amount of wind from OrbitGG's sails.  The team still looks like the one team to beat in the ANZ region after 5 weeks, and if they continue their performance, they could have a fine run at the Call of Duty World Championships in the fall.
Nothing generates hype like OpTic v FaZe.
Some say it's Call of Duty's own "El Clásico"
.   The teams were tweeting about this match before the week even began, and the trash talk from the fans reached a fever pitch between these two giants of CoD.  The Twitch stream for the match climbed to over 85,000 viewers at one point, with an additional several thousand watching on YouTube's streaming platform.  In the end, only one team could go 0-2 for the week, and that team was FaZe.  It looks like OpTic will be taking the #2 seed at the upcoming lan (EnVyUs has been quietly rolling over teams left and right, and will take the number one spot on map count) while FaZe will have 5th seed.
Scores (ALL REGIONS)
ANZ Region
OrbitGG 2-3 Chiefs eSports Club
Apotheon Esports 2-3 Tainted Minds
Mindfreak 3-0 Exile5
Team Immunity 3-0 Nv
EU Region
exceL eSports 2-3 Millenium
Epsilon eSports 1-3 Team Infused
Team LDLC 2-3 Giants Gaming
Splyce 3-0 Team Vitality
PuLse Gaming 1-3 TCM Gaming
NA Region
Counter Logic Gaming 3-0 Team SoloMid
compLexity Gaming 3-1 Team eLevate
Dream Team 1-3 Team EnVyUs
Team Kaliber 1-3 Rise
OpTic Gaming 3-1 FaZe Clan
Luminosity Gaming 3-1 H2K