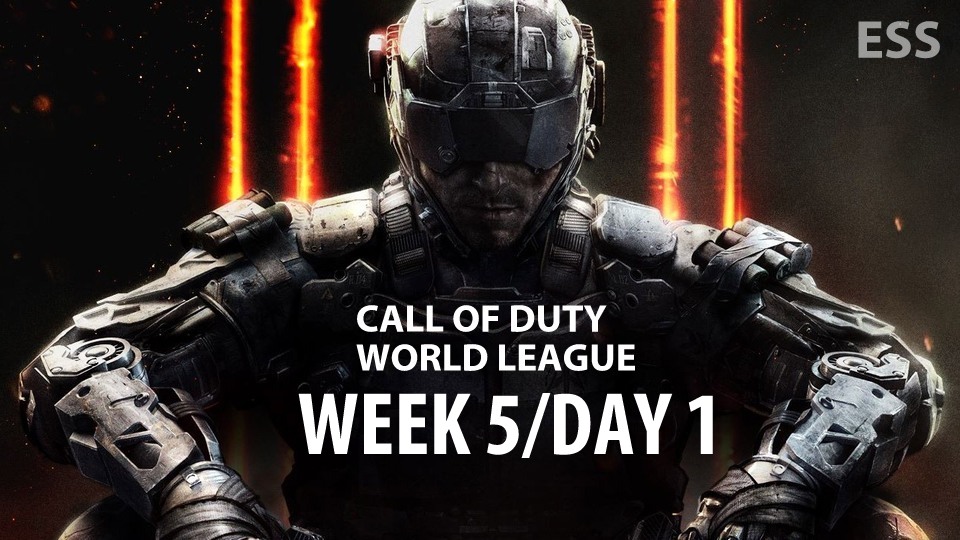 Upsets make the game go 'round.  While Orbit are still untouched in the whole of the CWL, the so-called dream team in the EU, Millenium, fell to Infused.  Like OpTic in Week 3, the Millenium players seemed bemused with the loss, and seemingly have moved on to tomorrow's match against exceL eSports.  TCM also struggled against Giants Gaming, losing 3-1 to the Spanish side.  In North America, OpTic Gaming quickly went down 2-0 to compLexity, but managed to bring the match back to 2-2.  They couldn't manage to close out the final Search and Destroy map (losing 6-5), and lost the series 3-2.  The last time both OG and FaZe both lost on the same day was back in Week 3.  Today, FaZe battled long and hard with the new TSM squad but eventually stumbled to a 2-3 loss.
Welcome to the League, TSM.  The team formerly known as Team Question Mark and Rush eSports was certainly middling at best in the CoD World League, with well documented "team gelling" problems at the start of the season.  What a difference an organizations apparently makes!  Tonight, under the established TSM name, those same players worked as a team, put in terrific individual performances, and did not crumble under pressure.  TSM managed to pull off the 3-2 upset over a "fired up" FaZe Clan, who were still licking their wounds from last week's decision to forfeit their match against compLexity due to a rules violation.
Losses from both OG and FaZe this week mean just one thing for tomorrow's match between the two CoD juggernauts:
Either us or FaZe is going 0-2 this week. Crazy

— Seth Abner (@OpTic_Scumper) February 10, 2016
Who will it be?  
Scores (ALL REGIONS)
ANZ Region
OrbitGG 3-0 Exile5
Nv 3-2 Apotheon Esports
Tainted Minds 3-1 Chiefs eSports Club
Mindfreak 3-2 Team Immunity
EU Region
Team Infused 3-0 PuLse Gaming (from Week 4)
TCM Gaming 1-3 Giants Gaming
Splyce 3-0 PuLse Gaming
Team Infused 3-1 Millenium
exceL eSports 3-1 Team LDLC
Vitality 0-3 Epsilon eSports
NA Region
OpTic Gaming 2-3 compLexity Gaming
H2K 0-3 Rise Nation
FaZe Clan 2-3 Team SoloMid
Team eLevate 3-1 Team Kaliber
Luminosity Gaming 3-2 Dream Team
Team EnVyUs 3-0 Counter Logic Gaming