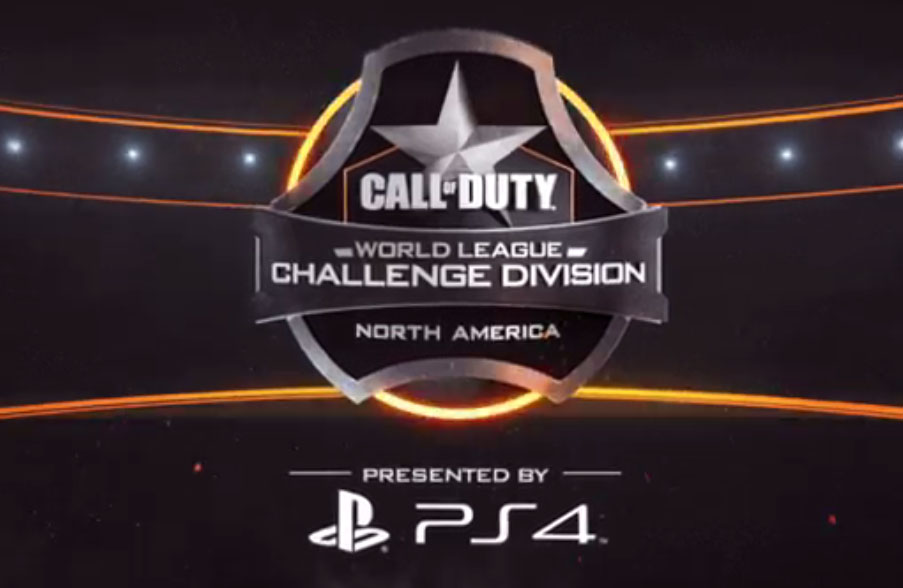 Weeks after the Call of Duty Challenge Division was announced, Activision has finally released a few details about the purpose of the division, how teams can compete, and the benefits of competing in the division.
In announcement today,  it was confirmed February's UMG Carolina is the first, and so far only, Challenge Division event announced.  Activision implies there will be more events before Call of Duty World Championships in the Fall, in the form of both online and LAN tournaments.
Unlike in the Pro Division, there are no set numbers of teams that can compete in these events.  In another change from the Pro League, Challenge players will earn "Challenge Points" that will stay with them, not with the team they are playing with.  This means players can move around between teams throughout the season and create a team with the most Challenge Points late in the season to improve their seeding at events.
There are two tournament tiers according to CallofDuty.com:
– Tier 1 events are LAN and online tournaments that are open to both Pro Division and Challenge Division participants. There are dedicated prize pools for both Pro Division and Challenge Division teams. Pro Division teams are not eligible to earn Challenge Division points, so top placing amateurs can walk away with their chance to enter the Call of Duty Championship Qualifier.
– Tier 2 events are online and LAN tournaments open only to Challenge Division teams. Both cash prizes and Challenge Points can be rewarded.
At the end of each Pro Division Stage, the top teams based on Challenge Points qualify for the Relegation Tournament in their region, where they can compete for a spot in the next Stage of the Pro Division.
UMG Carolina takes place February 12-14th in Myrtle Beach, SC.   The same age limits (18+ only) apply to Challenge events as Pro League events.
Find out when the next tournament will be announced by following @esports_source on Twitter!