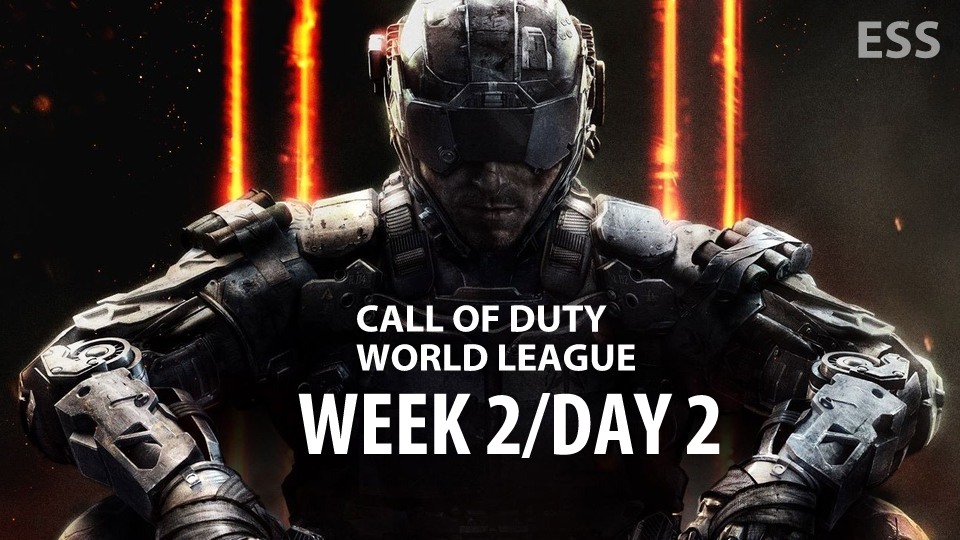 Recap of Day 3's scores and video highlights
What We Learned
Things are heating up in the ANZ Region.  The first week we saw nothing but 3-0's between the 8 teams, but today along there were 3 five game matches.  Gives the fans something to watch, and makes the league more competitive.  Exile5 still has yet to win a map- still early days.
Life isn't fair.  Vitality were forfeited their last map against TCM due to players being unable to connect to TCM's host.  Multiple teams have had to replay maps due to teammates lagging out or wrong rulesets.  Thus is the nature of an online league.  When problems happen, sometimes they can be the difference between a win and a loss.

Never ever count out OpTic Gaming.  Down 1-5 in Search and Destroy against Luminosity, OG mounted a monster of a comeback, winning five straight maps in dominating fashion.  Formal somehow keeps getting better at this game.
Video Highlight
Apotheon's Excite with the 2 piece and wallbang in S&D

Day 4 Scores (In Progress)

ANZ Region
Exile5 0-3 Mindfreak
OrbitGG 3-2 Chiefs eSports Club
Tainted Minds 3-2 Apotheon Esports ANZ
Nv 2-3 Team Immunity

EU Region
Team Infused 0-3 exceL eSports
Splyce 3-2 Epsilon eSports
Giants Gaming 0-3 Millenium
TCM Gaming 3-1 Vitality
PuLse Gaming 0-3 Team LDLC

NA Region
compLexity Gaming 3-1 H2K
Dream Team eSports 1-3 FaZe Clan
Rise Nation 3-1 Team eLevate
Counter Logic Gaming 3-0 Team Kaliber
Question Mark 1-3 Team EnVyUs
OpTic Gaming 3-0 LuminosityGG