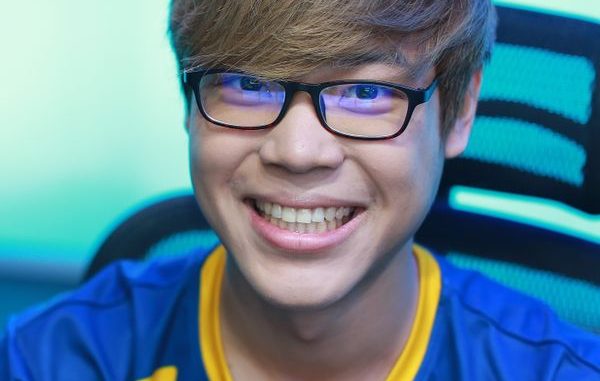 In honor of the accomplished Overwatch player and coach Dennis 'INTERNETHULK' Hawelka, Dallas Fuel player Pongphop "Mickie" Rattanasangchod has been awarded The Dennis Hawelka Award for bringing the most positive impact to the Overwatch League community this season. The award was introduced in November 2017 after the passing of Hawelka who was considered a friend and confident to many in the league. Besides being a former Team Envy player, Hawelka was one the first people to recognize Mickie's skills that led to him to a professional gaming career. Recently, Mickie was selected to Pacific Division All-Star Roster of the Overwatch League.
"Mickie's commitment to the Overwatch League is undeniable. He's honest, outgoing and the fans love him," said Aaron "Aero" Atkins, Head Coach for the Dallas Fuel. "It's no accident that he's captured the hearts of fans, players and the gaming community involved in the first season of the league."
Mickie joined Team Envy Overwatch during the middle of APEX Season 1. His off tank play in game helped deliver the team a win in the inaugural season of APEX with Mickie and Mickie has made a personal mission to build worldwide community and fandom around gaming. Recently, in his off weeks following the end of Stage 4 of the Overwatch League, Mickie vacationed to Japan and hosted fan meet ups.
"You simply can't help being in a good mood when you're around Mickie," said Mat Taylor, general manager of the Dallas Fuel.
"Since joining our organization, Mickie has worked tirelessly to become a better teammate, a better communicator and an excellent spokesperson for all of esports. Mickie exudes all the qualities of an esports competitor that we're sure have Dennis smiling down on him and the Dallas Fuel franchise today," said Mike Rufail, owner of the Dallas Fuel and Envy Gaming. "He has the biggest heart of any player we've ever met and deserves this honor."
Mickie received the award during the halftime of the Overwatch All-Star Game on Sunday, August 26. The All-Star Weekend included a series of custom skill matches and the Atlantic versus Pacific All-Stars head-to-head match.
The Overwatch League from Blizzard Entertainment is the first major esports league to feature a city-based franchise structure. The Dallas Fuel and Team Envy are owned and operated by Dallas-based Envy Gaming, one of the largest esports organizations in the world.
To learn more or follow Mickie, follow him on social media on Twitter @MickiePP or on Instagram @mickiepp.
For that latest information on the Dallas Fuel, follow @DallasFuel on Twitter.