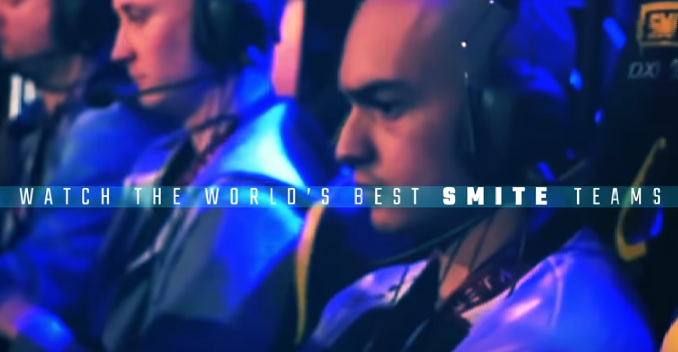 The SMITE Pro League Summer Split Finals LAN begins Wednesday, July 25th. The top two teams from each SPL region and the first place team from each international region of the SGS will meet in Atlanta, GA to battle for the lion's share of a $65,000 prize pool.
All of the matches will be broadcast on all of Hi-Rez Studios official streaming platforms, including the SmiteGame Mixer channel, the HiRezTV Twitch channel, and SmiteGame YouTube channel.
SMITE SUMMER FINALS
DATES: JULY 25 – JULY 29
The SMITE Summer Finals LAN will use the following format throughout the event:
Double-elimination bracket

Bracket may feature up to two Grand Finals rounds. If the team from the Winner's Bracket loses the first Grand Finals set, we will allow them to play a second Grand Finals set in accordance with the double-elimination format.

Best-of-three (Bo3) matches until Winner Finals and Loser Finals which are Best-of-five (Bo5)
Grand Finals are best-of-five (Bo5)
Second Grand Finals round is also best-of-five (Bo5) if applicable
1. NRG Esports (#1 EU seed)
2. eUnited (#1 NA seed)
3. Team Rival (#2 EU seed)
4. Spacestation Gaming (#2 NA seed)
5. LATAM Representative* (WhySoCereal or Nocturns Gaming)
6. Black Dragons (SGS Brazil)
7. Athletico (SGS OCE)
8. GetOnMyLevel (SGS SEA)
* Note: The LatAm representative for the SMITE Summer Finals will be determined at the event. The top team from LatAm North (WhySoCereal) and the top team from LatAm South (Nocturns Gaming) will both come to the event and play a special match to determine who moves on to the main bracket with the rest of the SPL and SGS representatives.
PRIZING
1st Place: $35,000
2nd Place: $20,000
3rd Place: $5,000
4th Place: $5,000
SCHEDULE
The SMITE Summer Finals event will run from July 25 through July 29. Each tournament day will begin at 11:00 AM ET. Here's a day-by-day breakdown of the event:
WEDNESDAY, JULY 25
LATAM Representative Match: WhySoCereal vs Nocturns Gaming
Match 1: NRG Esports vs GetOnMyLevel
Match 2: Spacestation vs Winner of LATAM Rep Match
Match 3: eUnited vs Athletico
Match 4: Team Rival vs Black Dragons
THURSDAY, JULY 26
Match 5: Loser of Match 1 vs Loser of Match 2
Match 6: Loser of Match 3 vs Loser of Match 4
Match 7: Winner of Match 1 vs Winner of Match 2
Match 8: Winner of Match 3 vs Winner of Match 4
FRIDAY, JULY 27
Match 9: Loser of Match 8 vs Winner of Match 5
Match 10: Loser of Match 7 vs Winner of Match 6
Match 11: Winner of Match 7 vs Winner of Match 8
SATURDAY, JULY 28
Match 12: Winner of Match 9 vs Winner of Match 10
Match 13: Loser of Match 11 vs Loser of Match 12
On this day of the event, we'll also be holding the Summer Split finals for the SMITE Minor League (details below).
SUNDAY, JULY 29
Match 14: Winner of Match 11 vs Winner of Match 13
Match 15: Winner of Match 11 vs Winner of Match 13

Note: This match will only be played if the team coming out of the Winner's Bracket loses the first Grand Finals set.