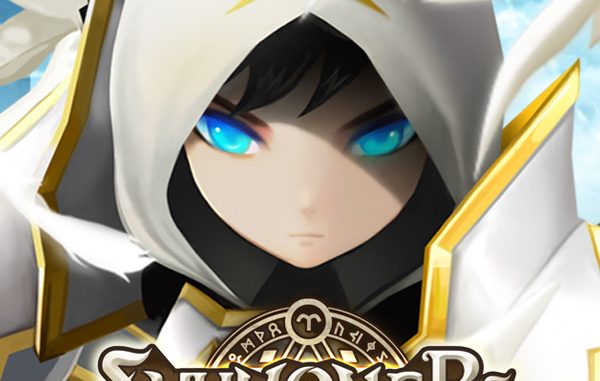 The first European "Battle of the Guilds" for Summoners War will be held in Paris, France, on July 28th. The event gathers three players each from the top-4 European Summoners War guilds to compete in the Webedia Esport Arena in Paris from 7:00 PM to 11:00 PM CEST.
Players can win Amazon Coins, Amazon fire HD10 tablets and exclusive in-game goods thanks to a partnership with the Amazon Appstore. The rest of their guildmembers and the audience on the live streams will have a chance to win in-game prizes.
The participating guilds are Requiem: Eternity, Aftermath EU, Mad Tea Party and Ares. Among the players are familiar faces from last year's Summoners War World Arena Championship, as well as from recently held European tournaments: Thánh-Đỏ5*, Fortdeus, Krisleshizle and Moteo.
The "Battle of the Guilds" comes shortly before the online-qualifier for the 2018 Summoners War World Arena Championship on August 12th and the European Regional Final on September 22nd in Berlin, Germany.
"We are very excited to return to Paris for our first major European offline-tournament this year", says David Mohr, General Manager GAMEVIL COM2US Europe. "Even though the Battle of the Guilds is a separate event from the upcoming SWC 2018, we expect a first show of strength from some of the top European players that will also be a sign of things to come for the upcoming qualifier and final in Berlin. It's fantastic to be partnering with Amazon Appstore for this event and we hope that players, attendees and those watching live online will all enjoy the battles!"
The Battle of the Guilds will be streamed and hosted by experts from all over Europe in six different languages: English, French, German, Russian, Italian and Spanish:
French: hosted by Junpei and Sheisou:
https://www.youtube.com/watch?v=Q3KRhKZIju4
English: hosted by DGP and Reau:
https://www.youtube.com/watch?v=iZiNRQAZAyw
German: hosted by CapCaro and Robbe:
https://www.youtube.com/watch?v=BTUJo4D40V8
Russian: hosted by Argentum and Gemstar:
https://www.youtube.com/watch?v=sGJfDhnI3X0
Italian: hosted by SWItalia and DoubleDamage:
https://www.youtube.com/watch?v=WhOUKNWZCG4
Spanish: hosted by Javitons:
https://www.youtube.com/watch?v=k-L5khh4GwU