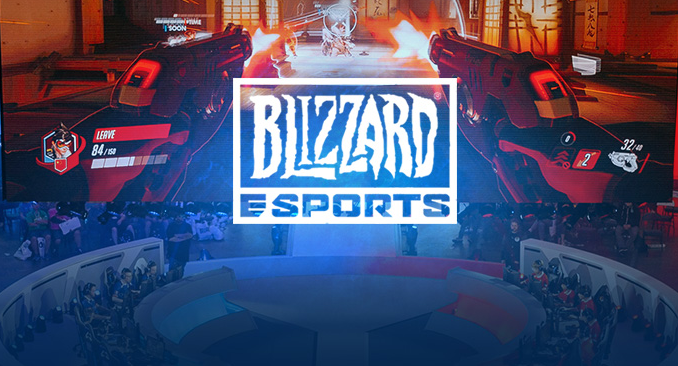 HGG Week 1: Close Match Ups Between World's Best Set the Tone for Start of HGG
The Hearthstone Global Games (HGG) began last week, and while we're still very much in the early days of the tournament, the results of some of the matchups between some of the world's powerhouse teams could be a good indication of which top-ranked squad will eventually take it all.  In particular…
Check the HGG website for a list of this week's matchups (including USA vs. UK, China vs. France and more!): https://playhearthstone.com/en-us/esports/tournament/hearthstone-global-games-2018?matchInfoTab=2#MatchInfo
A list of team's HGG Week 2 deck lists can be viewed here: https://imgur.com/a/PejjzPm
HCT: HCT Tokyo – Hunterace Shoots to become First Hearthstone Master
The 17-year Norwegian wunderkind, Casper "Hunterace" Notto, currently has 141 HCT points – just 9 points short of the 150 needed to become Hearthstone's very first Master. If he finishes in the Top 4, he'll make Hearthstone history and reach the first tier of Hearthstone Master, securing all the rewards that come with it!
HCT Tokyo playoffs will take place July 27 and 28. The action can be watched live only on Twitch: https://playhearthstone.com/en-us/esports/tournament/hct-tokyo-2018
WCS: Best StarCraft II Pros Set to Square Off at GSL vs. The World
For the last several weeks fans around the world have been voting on which of their favorite WCS and GSL StarCraft II pros would compete at the highly-anticipated GSL vs. The World tournament in Seoul, South Korea in early August, and now we have the results and the Round of 16 matchups.
From Aug. 2 – 5, the best StarCraft II from The World (WCS) will square off against the best from Korea (GSL) for the tournament's $100,000 prize pool. You can watch the action live on Twitch: https://www.twitch.tv/starcraft
KSL: Round of 16 Continues July 26-27
The best 16 StarCraft players competing in the first season of the Korea StarCraft League (KSL) continue their journey to the Grand Finals this week. Last week, Group A and B clashed, and this week we'll see Group C and D – which includes iconic names like Jaedong, Light, Stork and more – compete.
Group C and D will compete on Thursday, July 26 and Friday, July 27 starting at 7 p.m. KST and matches will be broadcast live on Twitch: https://www.twitch.tv/starcraft
Match results and the full schedule is available on the KSL website: https://ksl.starcraft.com/en-us/schedule/141/4500/5571
HGC Week 4:  Heroes Hearth Overtakes Tempo Storm, Method Continues Their Climb to the Top
The standings in the Heroes Global Championship (HGC) North American and European division were given an unexpected shake up in Week 4. HeroesHearth Esports (6-0) continued their perfect season by taking out former North American top dog Tempo Storm 3:0 – they now stand at #1 in North America. In Europe, Team Dignitas (6-0) also kept their perfect record intact by defeating perennial rival Fnatic (2-4) 3:1.  Method (5-1) also looked sharp, making short work of Leftovers (3-3).
The HGC Western Clash is only a few weeks away (Aug. 10-13) and one thing is for certain – we'll definitely be seeing some new teams at the Blizzard Arena in Los Angeles.  ENDEMIC (3-3) will be battling for the last North America spot at Western Clash with Team Octalysis (3-3), and Leftovers will need to show up in Week 5 to avoid losing their spot to Fnatic or Granit Gaming.