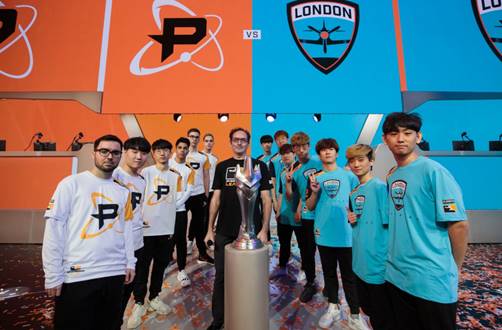 The Overwatch League's Grand Finals teams are decided: the London Spitfire and Philadelphia Fusion will face off in front of a sold-out crowd at Barclays Center in Brooklyn, New York.
Over the weekend, the 6th ranked Philadelphia swept the top-seeded New York Excelsior 2-0 at Blizzard Arena Los Angeles to advance to the Grand Finals. No. 5 London upset the Pacific Division-winning Los Angeles Valiant on Friday night, winning the best-of-three series 2-0.
London and Philadelphia will compete for a $1,400,000 prize pool, with the first match scheduled for 7:00 p.m. EDT on Friday, July 27. That match will be live-broadcast on ESPN and will be on Twitch. See below for the full broadcast schedule: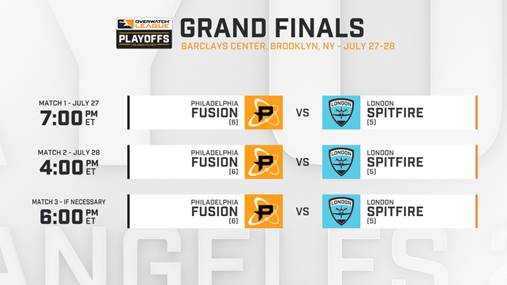 Overwatch will be free to play on PC during Overwatch League's Grand Finals week – from Thursday, July 26 through Monday, July 30. Visit TryOverwatch.com for more information.
Featured Image courtesy of: Robert Paul for Blizzard Entertainment