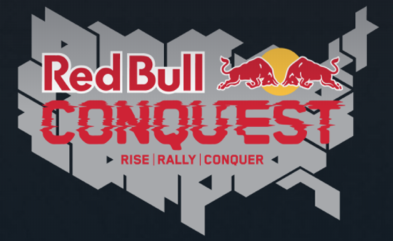 NYC and Nashville host Red Bull Conquest
As home to two of the strongest fighting game communities in the USA, fighting game fans won't want to miss this weekend's action! New York has cultivated one of the most thriving and diverse fighting game communities in the country, with players such as Dieminion, a strong Street Fighter who competes internationally every year, and FightingGM, a Guiness World Record holder for most TEKKEN championships, competing this Saturday in the Big Apple. Additionally, the Tennessee qualifier will see players like prominent TEKKEN 7 player Lil Majin and up-and-coming Street Fighter player and Clutch 2018 winner Splash. World class Tekken competitor Hoa 'Anakin' Luu will be also be making an appearance to check out the South's fresh talent.
New York City Red Bull Conquest Qualifier
Nashville Red Bull Conquest Qualifier
Teams Begin Their Journey Towards $1 Million Prize Pool at HGC Finals 
With Phase 1 in the rear view mirror, the best professional Heroes of the Storm teams competing in the Heroes Global Championship (HGC) came into Week 1 of Phase 2 competition guns blazing.  Every team in the HGC is gunning for a spot in the HGC Finals – and at its $1 million prize pool – so every win is going to count as we get closer to the end of the season. Here are the highlights from Week 1.
In North America, it was interesting to see how ENDEMIC (1-1) (born from the ashes of the old Gale Force Esports roster) would perform and the results were mixed. Though they won handedly against the outmatched No Tomorrow (0-2) 3:0, they fell to the perennially low-ranked Simplicity (1-1) 1:3. What this means for ENDEMIC – or for Simplicity for that matter – remains to be seen.
In Europe, Zealots (0-2) continued to struggle. Despite almost beating Team Dignitas at the Western Clash – and sporting ex-Fnatic player Quacknixx – Zealots lost to Leftovers (1-1) and Monkey Menagerie (1-1). A rough start to the phase for one of the most promising teams in Europe.
In Korea, there were few surprises – the top-tier echelon of Korean teams – Ballistix (1-0), Gen.G Esports (1-0) and Tempest (2-0) all faced lower ranked teams and dominated their competition without dropping a map.
All matches will be broadcast on the Heroes of the Storm Twitch Channel: https://www.twitch.tv/blizzheroes
Korea StarCraft League Qualifiers Decide Round of 16
Over the last week, thousands of prospective StarCraft competitors playing in the Korea StarCraft League (KSL) was whittled down to the top 16. These 16 players will compete in a best of 5, double elimination group stage in front of a live audience from July 19 to Aug. 17, with matches taking place every Thursday and Friday at 7 p.m. KST. Eight players will emerge from the round of 16 and get one step closer to the Finals and the tournament's 30,000,000 KRW first place prize.
For more details, please visit the official KSL website: https://ksl.starcraft.com/en-us/
| | | |
| --- | --- | --- |
| Terran (5) | Zerg (3) | Protoss (8) |
| Light (Lee Jaeho) | JD (Lee Jaedong) | Horang2 (Lee Kyungmin) |
| Last  (Kim Sung Hyun) | Shine (Lee Youngho) | Shuttle (Kim Yunjoong) |
| Sharp (Cho Kiseok) | Soulkey(Kim Minchul) | Snow (Jang Yoonchul) |
| Mind (Park Sunggyun) | | Mini (Byun Hyunjae) |
| Sea (Yeom Bosung) | | Movie (Jin Younghwa) |
| | | Best (Do Jaewook) |
| | | Stork (Song Byungwook) |
| | | Rain (Jung Yoonjong) |
All matches will be broadcast exclusively on Twitch: https://www.twitch.tv/starcraft