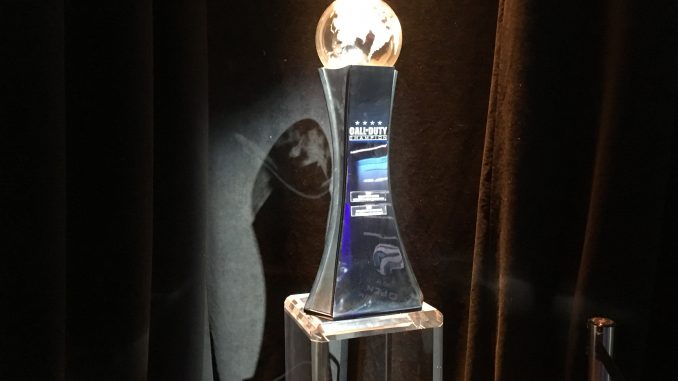 A total of $200,000 was on the line over the weekend at the Georgia World Congress Center where MLG hosted CWL Atlanta 2018. Despite the parity displayed among the top teams, Atlanta appeared to be Rise Nation's tournament to lose as the Pro League leaders cruised through the competition on Friday and Saturday. In the end, they faced European team Red Reserve in the Grand Finals on Sunday, and though the EU team took the Search 6-2, Rise prevailed to win the series 3-1 and take the title and $80,000 grand prize.
For their part, Red Reserve made a long and spectacular run through the loser's bracket; starting from Round 3 and making it all the way to the Losers' Bracket Final against Luminosity Gaming for a chance to play Rise in the Grand Finals. The fifth seeded team showed remarkable composure to take down top NA teams as they dropped down into their bracket's section. As they made it to the Losers Bracket Final, they started out strong with convincing wins on HP and Search and Destroy, and then proceeded to thoroughly destroy LG on the CTF map, winning the series handily 3-0, and setting up an NA vs EU grand final.
The two time champions and hometown squad Team Kaliber looked stronger at this LAN than they had during the first Pro League regular season, but a very close 3-2 loss to Envy in the first round of the winner's bracket set up a loser's bracket run. After dismissing Echo Fox 3-1, the team fell 1-3 to Red Reserve, thus ending the tournament in 7th/8th place.
Meanwhile, OpTic Gaming had a surprising loss to Era Eternity on Friday, but regained their composure until Sunday when they faced second seeded Luminosity Gaming for a spot in the Winner's Bracket Final. The reigning World Champions fell to LG 0-3 and dropped down to the Loser's Bracket where they met a rampaging Red Reserve who gave them the hot 3-0 loss, and OpTic crashed out of the tournament in 5th-6th place.
Final Placements (Top 8):
| Place | Team | Cash |
| --- | --- | --- |
| 1st | Rise Nation | $80,000 |
| 2nd | Red Reserve | $48,000 |
| 3rd |  Luminosity Gaming | $32,000 |
| 4th |  Team EnvyUs | $16,000 |
| 5th – 6th | OpTic Gaming, eUnited | $8,000 |
| 7th – 8th | Team Kaliber, Evil Geniuses | $4,000 |
Photos from the weekend: