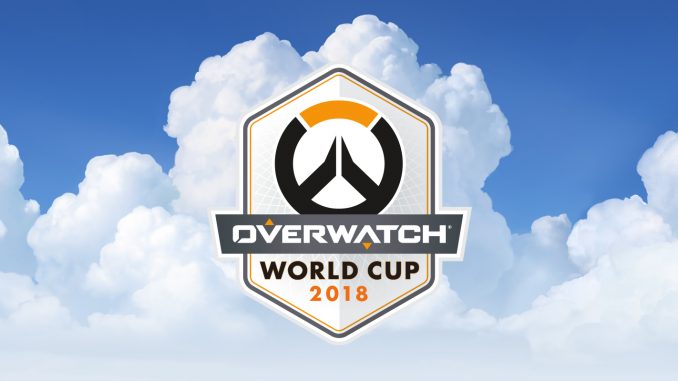 World Cup Begins
Today Blizzard announced the 2018 Overwatch World Cup, beginning today and culminating this November in Southern California.
From today through the end of Competitive Season 9 (April 28), organizers will be tracking the average skill rating (SR) of each country's top 150 players. Each country's progress can be tracked on the Overwatch World Cup website. The top 20 countries at the end of this period will be invited to compete in the 2018 Overwatch World Cup.
This year, the four Group Stage host countries will be France, South Korea, Thailand and the United States. These countries will automatically qualify into the tournament, resulting in a total of 24 teams. If a host country makes the top 20 through average SR, the 21st-ranked country will take their spot.
---
Meanwhile, Stage 2 of the inaugural season of the Overwatch League is complete, with the New York Excelsior coming back from an 0-2 deficit to reverse sweep the Philadelphia Fusion at Blizzard Arena Los Angeles. New York won the best-of-five series 3-2 and will take home a $100,000 bonus. Philadelphia earns a $25,000 bonus as the runner-up.
NYXL was the runner-up for the Stage 1 Finals, where the team was reverse-swept by the London Spitfire in a similarly dramatic finish.
Stage 2's top three teams squared off in semi-finals and finals matches. The semifinals match featured the third-seeded Fusion against the second-seeded Spitfire, with Philadelphia winning 3-2 and earning a chance to play top-seeded NYXL in the final match.
All teams are now on a short break until the start of Stage 3, which begins Wednesday, April 4. At the start of Stage 3, each team will have a fresh record for the stage and another shot at the next stage finals, taking place May 6. Stage 3 will also see the introduction of Blizzard World into the map pool. Overall standings for the season carry over for playoff seeding purposes.
For a full recap of the day's action, visit OverwatchLeague.com/news
---
FIFA 18 GFnitiy Elite Series
Ten GFinity Elite Series teams have just 2 weeks to vie for crucial top 6 playoff spaces. The 3rd week of group stage play saw yet more upsets, last minute turnarounds and mind-blowing standards of professional play.
Hashtag United are currently sitting outside of playoff contention thanks to a shock 3 – 1 defeat, and looking to send a big message in the following weeks of competition. Meanwhile, exceL were unable to get a much needed win during week 3. The two teams will face eachother in week 5. Table topping team Fnatic were also upset, falling to Ares following a thrilling five goal match that ended 3 – 2 in favor of the team at the bottom of Group B.