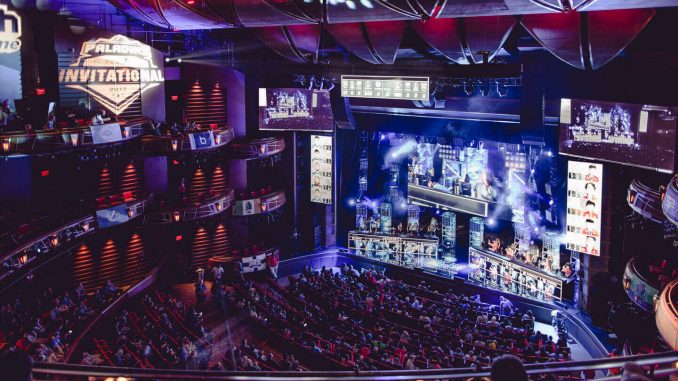 Is 2018 Obey's year?
Obey Alliance finished second at the 2017 SMITE World Championships and proceeded to roll over the competition in the SPL during the Spring Split. The Summer and Fall Splits saw the team working with new solo laners after the departure of Variety and ManiaKK's defection to defending World Champions NRG Esports.  The result? Xaliea is currently tasked with the solo lane duties for Obey at the biggest event of the year.
The core four of Ataraxia, EmilZy, PrettyPriMe, and CaptainTwig have the teamwork needed to get the job done and Xaliea has the talent to get them to the final – but it's hard to call anything a sure bet when NRG are fired up and playing well.
Are NRG the best "Worlds team"?
Outside of the biggest event of the year, NRG have struggled mightily when playing league matches. The defending two-time world champions had a shaky Fall Split, ending with a 6 – 8 record, and the team lost their first Gauntlet match to The Papis. The team managed to turn themselves around and roll over their competitors in the Super Regionals to make it to SWC, thus readying themselves to raise Thor's hammer once again.
The team was one of the longest running squads until solo laner Dimi retired to pursue a career in the business side of esports. The team then plucked ManiaKK from rivals Obey Alliance, giving the team a new look, and a chance to freshen up their old playing style. Though their methods and stats may not be flashy, NRG are a team who know how to wear down their opponents mentally, and that's crucial on mainstage at Worlds.
NRG can play phenomenally when it counts, so it's impossible to count them out of the running for the SMITE World Championship this year.
Barra and Jeff: A Match Made in Hi-Rez
2015 World champions and perennially among the North American favorites, duo lane stalwarts John "Barraccudda" Salter and Jeff Hindla are looking for a second world championship in 2018. After winning their first with COGnitive Gaming, the pair bounced between organizations, even briefly separating before finding each other again.
What's the story behind the famous "SexTank"? This piece from Spiffsinister and Elemunt for Hi-Rez Studios tells their tale of friendship and gaming: