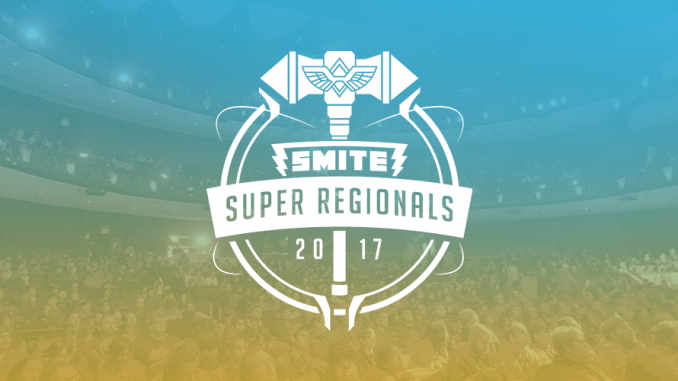 The tournament to determine which players and teams head to the biggest event of the season is happening this week. The teams who make it out of the SPL Super Regionals will move on to the Hi-Rez Expo in January where they will compete in the SMITE World Championship.  From November 1st through the 5th, ten teams will compete for six spots at 2018 Worlds.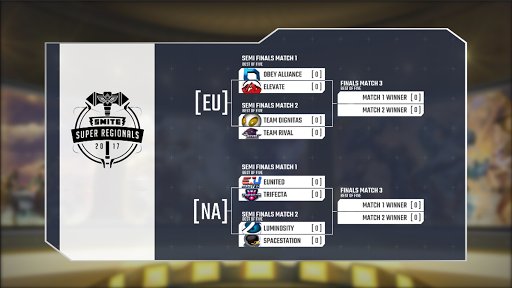 Teams from the North American bracket kicked off the action on Wednesday, with eUnited breezing past Trifecta with a 3 match sweep to qualify for a spot at the World Championships. The second match of the day was a nail-biter between fan favorite veteran squad Luminosity and newcomers SpaceStation Gaming. Luminosity managed to pull off the win in five matches, setting up a finals match against the strong eUnited side.
.@barraccudda_ just walks in and steals the Fire Giant?!?! pic.twitter.com/HwT7PGobUY

— SmitePro (@SmitePro) November 1, 2017
Thursday, it was the European teams' chance to book their trip to Atlanta for the main event. Obey managed to fend off a persistent Elevate squad for a 3-2 win, while Dignitas were swept soundly by Team Rival.
The the bottom two teams from the semifinals then moved on to Group Play with the winners of the Regional Gauntlets, followed by the top two teams competing in the finals to determine seeding at HRX.
Teams Competing:
Europe
Obey Alliance (1st seed)
Team Dignitas (2nd seed)
Team Rival (3rd seed)
Elevate (4th seed)
NRG Esports (Gauntlet Winner)
North America
eUnited (1st seed)
Luminosity (2nd seed)
Spacestation Gaming (3rd seed)
Trifecta (4th seed)
Noble Esports (Gauntlet Winner)
Schedule: 
Wednesday, November 1st

Both North American Semifinals are played (Best of Fives)

eUnited vs. Trifecta

Luminosity vs. SpaceStation Gaming

Thursday, November 2nd

Both European Semifinals are played (Best of Fives)

Obey Alliance vs. Elevate
Team Dignitas vs. Team RivaL

Friday, November 3rd

Group play Day 1
8 matches (Best of Ones)

Saturday, November 4th

Group play Day 2
7 matches (Best of Ones)

Sunday, November 5th

Regional Finals to determine seeding (Best of Fives)
Broadcast:
Remember to enter our giveaway!
SMITE Osiris Lord of Silence Giveaway