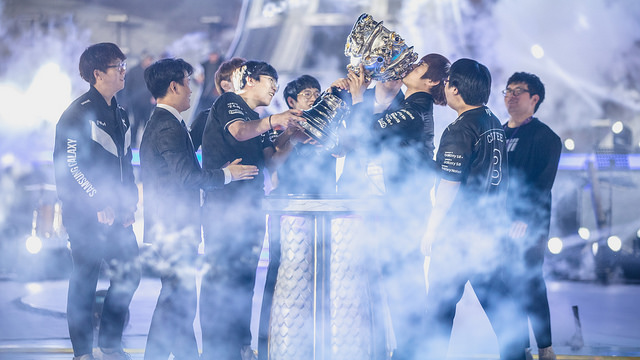 A dynasty falls as Samsung Galaxy sweeps defending champions SK Telecom T1 in the finals of the 2017 League of Legends World Championship. Saturday's match was a rematch of the finals from the 2016 World Championship.  The victory earned the Samsung organization its second Summoner's Cup in four years.
Several had dismissed SSG after an underperformance in the group stage, but the team rallied to find success against three world-class teams in Longzhu Gaming, Team WE, and finally SKT.
SKT showed some weakness throughout the tournament, needing all five games to outlast both Misfits Gaming and Royal Never Give Up, but their streak of international tournament wins left most viewers wary of betting against the historical org. However, SSG was undaunted by SKT's impressive resume, coming back from large deficits on two occasions thanks to precise teamplay and the heroics of series MVP Park "Ruler" Jae-hyuk.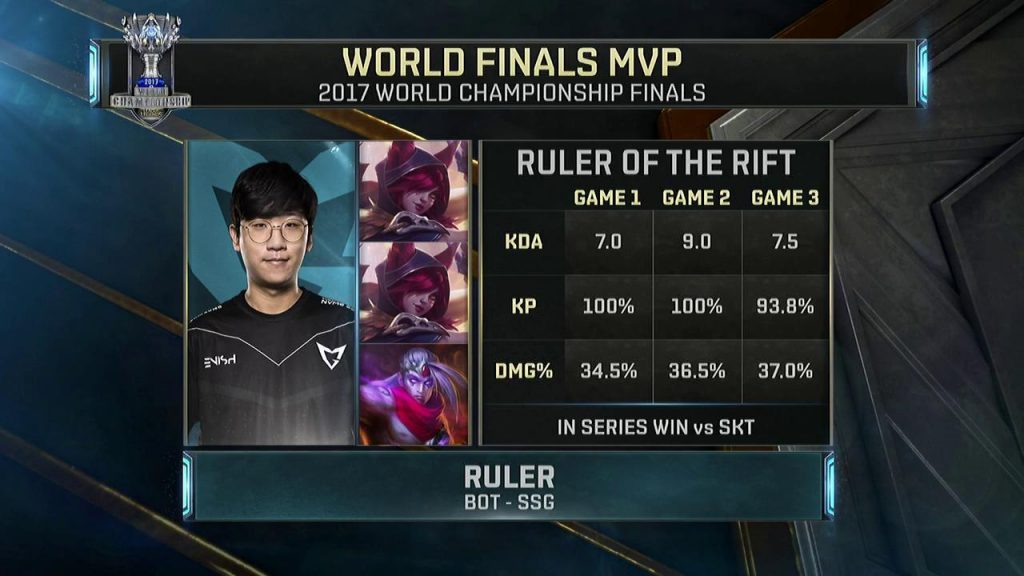 Game 1
As is typical for the first game of high-stakes series, both teams played cautiously to begin game 1. Neither team found a kill in the first 23-minutes of the game, but SSG took a 4-1 turret lead thanks to superior rotations around the map. SSG attempted to use this pressure to secure Baron Nashor, but SKT's Han "Peanut" Wang-ho made a shocking steal to turn the Baron attempt in SKT's favor – and it seemed SKT was about to take control of the game.
.@lolPeanut98 steals the Baron, but Samsung Galaxy get 4 kills in return! #Worlds2017 pic.twitter.com/3DwrJ52sb8

— lolesports (@lolesports) November 4, 2017
However, SSG realized they held a 5-4 favorable fight over SKT in the pit, and lunged upon the outnumbered squad. A key flank by Lee "CuVee" Seong-jin melted the SKT carries to give SSG a 4-0 kill lead. With the momentum, the gold, and three Mountain Dragons in SSG's favor, SSG flattened the remainder of SKT's turrets to end a near-perfect 37-minute game and take a 1-0 lead in the series.
Game 2
Game 2 began with a draft surprise after SKT's Heo "Huni" Seung-hoon selected the oft-ridiculed Yasuo as a counter to CuVee's Gnar pick in the top lane, and he aggressively dove the middle lane early to serve first blood over to all-star Lee "Faker" Sang-hyeok. Faker would earn another kill during a chase in the SKT jungle, but SSG evened the kill score only a minute later after trapping overextended SKT members in the dragon pit.
SKT engage, but Samsung Galaxy turn the fight around with a Double Kill for @SSGRuler! #Worlds2017 pic.twitter.com/4g4XbVFjFl

— lolesports (@lolesports) November 4, 2017
And again, just a minute later, Ruler ripped through three SKT members with a masterful Xayah Bladecaller to earn both an ace and a Baron Nashor for SSG. SSG rode a massive minion wave in the bottom lane into the SKT base and easily stripped down the SKT base to finish the 34-minute game and move within one game of World Championship glory.
Game 3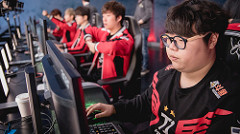 The SKT draft surprises continued when Lee "Wolf" Jae-wan took a page out of the Misfits Gaming playbook and drafted the off-meta Leona support. SKT aggressively struck first by diving turrets to claim a 5-0 kill lead within 11 minutes. SKT applied continuous pressure to SSG, picking fight after fight to secure a 9-3 kill lead and a 21-minute Baron Nashor. But SSG's superior teamplay was put on display in spite of the deficit – a 31-minute skirmish near Baron left two SKT members dead and allowed SSG to conquer yet another Baron Nashor. Faker was shockingly killed with his Flash up, and it seemed as though SKT was on the verge of falling apart.
But as the theme song of this year's tournament goes, "Legends Never Die," and both Faker and Huni held off the Baron push to keep SKT's dreams alive. This appeared to be the moment that SKT would turn both the game and the series around – but SSG's late-game decisiveness revealed itself once again. An incredible Flash by Ruler into the SKT squad allowed him to lock down Faker with Varus's Chain of Corruption, and SKT was left floundering without its most valuable player. SSG routed the remainder of the SKT squad easily, ending the game, the series, and SKT's streak of world dominance
SSG's impressive win marks a series of firsts for League of Legends World Championships. It marks the first international tournament win since Samsung reduced its roster from two teams to one. It marks the first time a finals rematch has occurred in World Championship history. And, most surprisingly, it marks the first time that Faker and SK Telecom T1 have been eliminated from a World Championship.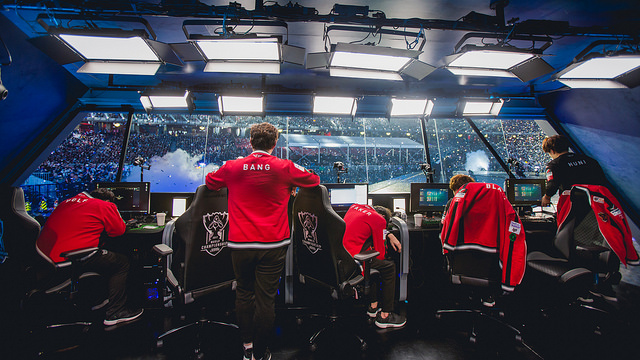 Unfortunately for SKT, their unmatched three World Championship wins means the team can earn no moral victories. While World Championship runner-up would be considered a success for any other organization in the world, SKT has developed a reputation as a Goliath, and anything less than a championship is cause for disappointment. The team will likely look for a replacement in the jungler position, as Faker struggled to find synergy with both Peanut and substitute Kang "Blank" Sun-gu all year long. However, even with this team's apparent struggles, it would be unwise to count Faker and the SKT organization as anything less than favorites in seasons to come.
It is a year of pure redemption for the SSG roster. After losing in five games to SKT in the finals a year prior, many attributed their 2016 run was due to a favorable bracket. It required an unlikely 3-0 sweep of the KT Rolster superteam in the LCK Regional Finals to even qualify for the World Championship, and SSG looked anything but dominant during this year's group stage. But after a 3-0 sweep of both Longzhu Gaming and SKT during the knockout stage of this tournament, zero doubts remain about who the current best team in the world is.
Congratulations to Samsung Galaxy, the 2017 League of Legends World Champions!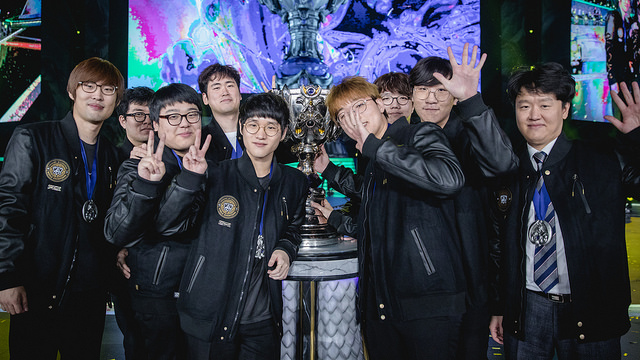 Photos Courtesy of Riot Games.