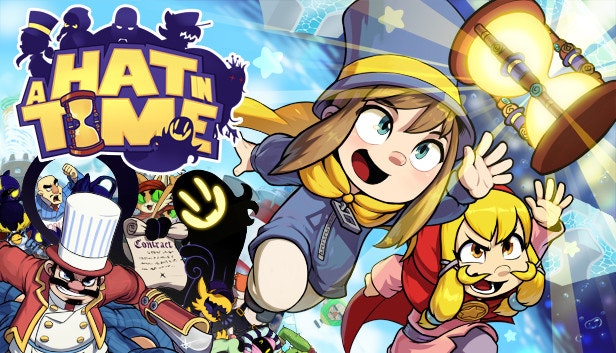 Pithy
Pure fun and nostalgia in a 3D platformer.
A Bit More
A Hat in Time is a brightly colored 3D indie platform-based adventure game featuring a plucky protagonist with an enviable spaceship and maps that harken back to the days of classic titles like Crash Bandicoot and even Super Mario 64. As "Hat Kid", a small child tasked with protecting the universe, you leap through a series of quests on seven different worlds. You are free to run around the world while meeting a colorful cast of characters, including the mustachioed, cockney antagonist known as "Mustache Girl".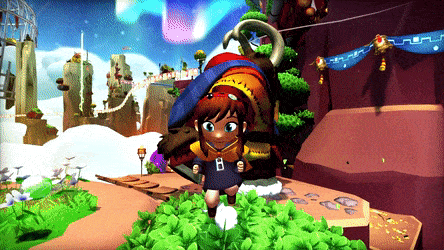 The game's objectives are complex enough to be satisfying upon completion, and the maps are designed with exploration in mind. Curiosity is well rewarded in this game as you can collect many items that can have a direct effect on the gameplay.
It's easy to see why this game was one of the most successful Kickstarter-backed indie games in recent years as it has something appealing for players of nearly every skill level and it was designed with replay-ability in mind.
A delightful game that deserves its "Overwhelmingly Positive" rating on Steam as of press time.
A Hat In Time is currently available on Windows PC and Mac ($29.99).  The game will be released on Playstation 4 on December 5th in North America, and the game will be available worldwide on XBox One on December 6th.