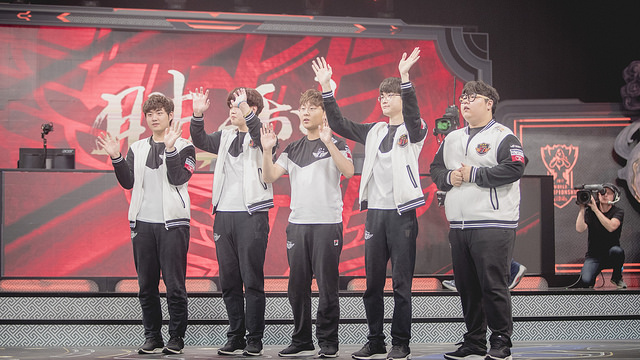 It took all of five games but defending World Champion SK Telecom T1 narrowly escaped defeat 3-2 from heavy underdog Misfits Gaming on Day 2 of the 2017 League of Legends World Championship Quarterfinals.
SKT found themselves in an unfamiliar position staring down a deficit after three games but rallied to win the remaining two games to keep their World Championship three-peat aspirations alive. MSF looked poised to end the series after taking a big lead in game 4, but SKT's Lee "Faker" Sang-hyeok's heroics reminded the world why he is universally feared. The All Star player was the key to SKT's success in all three of the team's wins, cementing his status as the best League of Legends player in the world.
Game One
MSF is a team that prides itself on proactive, gutsy plays early, but Faker single-handedly squashed all hopes of an early lead. He was all over the map, roaming at level 5 with a Galio pick that typically requires a level 6 ultimate to help in other lanes. A 4:50 First Blood was the first of many adept movements by Faker, and SKT's kill lead ballooned to 10-1 after just 22-minutes. Three minutes later, SKT stormed the MSF nexus to win a near-perfect game to start the series.
Game Two
The world began crowning SKT world champions after their stellar performance in the first game, but MSF clearly missed the memo. They also missed the Ardent Censer meta dominating the tournament, opting for the controversial and oft-dismissed Blitzcrank in the support role. MSF support Lee "IgNar" Dong-geun terrorized SKT with the pick, repeatedly turning fights around along with the playmaking of a fearless Steven "Hans Sama" Liv.
.@HanssamaLoL goes aggressive and takes down @JunSikJjang123 under the tower! #Worlds2017 pic.twitter.com/nGL6q0UXez

— lolesports (@lolesports) October 20, 2017

SKT was rattled.
Frustration regarding IgNar's Rocket Grabs was palpable and the normally stoic Faker revealed more emotion in this single game than he had all year. A desperation engage by SKT's Heo "Huni" Seung-hoon was punished by MSF, allowing them to secure a 23-minute Baron Nashor.
Armed with Baron buffs, a huge gold lead, and a wave of momentum, MSF crashed into the SKT base to end the 26-minute game and tie the series.
Game Three
MSF now seemed to have the formula for defeating SKT: surprise them with aggressive support picks and put the game on the back of IgNar. With Blitzcrank banned by SKT, IgNar opted for another off-meta support in Leona. The IgNar story continued, as he and Hans Sama out-dueled the stumbling SKT bot lane to earn two kills in less than 3 minutes of gameplay!
.@HanssamaLoL goes aggressive and takes down @JunSikJjang123 under the tower! #Worlds2017 pic.twitter.com/nGL6q0UXez

— lolesports (@lolesports) October 20, 2017

MSF claimed two turrets and two dragons as rewards for their proactive play, while SKT did their best to stem the bleeding by attacking turrets around the map. MSF called SKT's bluff and collapsed to earn a 28-minute baron while Huni sieged in the bottom lane.
The Baron-empowered minions allowed MSF to destroy some undefended turrets, and SKT was desperate for a turnaround. The team attempted a highly precarious Baron Nashor that resulted in an MSF steal and left four SKT members dead. MSF took down the Elder Dragon shortly after, giving them double epic buffs and the green light to siege SKT's base. MSF dove helpless SKT members at the top-lane inhibitor to take command of the game before moving to end the 40-minute game and take a 2-1 lead over the defending champions.
Game Four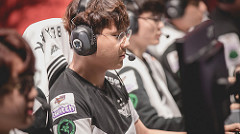 SKT was desperate for a change, so fan-favorite jungler Han "Peanut" Wang-ho was benched in favor of the more consistent Kang "Blank" Sung-gu. The team also abandoned any attempts to ban IgNar's aggressive picks and instead aimed to counter to Ignar's aggression with their own off-meta pick of the defensive Braum. IgNar responded with a third surprise by drafting the less-aggressive, but still engage-focused Alistar.
The two teams played conservatively early, with just two kills traded in the first 15-minutes. MSF was once again proactive in the mid-game, catching Faker and Huni in poor positions to earn 2 kills and secure a 23-minute Baron Nashor. MSF held all the cards for the third game in a row.
However, there is a reason Faker is known as the "Unkillable Demon King."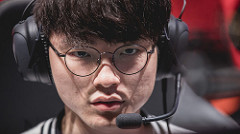 He coolly responded to an MSF turret dive with a double-kill, ultimately leading SKT to an ace. You could almost hear the wind leaving MSF's sails. An extended teamfight mid allowed Faker to showcase why he's considered the greatest Ryze player in the world, leaving 4 MSF members dead and the entire MSF squad on the ropes.
SKT quickly secured Baron Nashor and sieged two turrets to take a 6k gold lead. MSF attempted a last-ditch surprise engage on SKT, but the defending champions dismantled MSF for an ace and an exposed nexus. SKT marched down the middle lane to complete the 37-minute comeback and set up a game 5 match point.
Game Five
Both teams repeated their draft strategies from game 4, with MSF placing IgNar on the playmaker Thresh while SKT opted for another defensive surprise – Tahm Kench.
SKT pressured MSF in the early-game, invading their jungle with multiple members and continually rotating to take a 4-2 turret lead after 20-minutes of play. MSF hunted an over-extended Huni multiple times in side lanes, and used the following numbers advantage to defeat three straight Infernal Dragons! MSF now had a clear win condition through the now-massive buffs of an Elder Dragon…but SKT was ready.
Blank's clutch Elder Dragon steal at the end of game 5! #Worlds2017 pic.twitter.com/Hu6ISAMroJ

— lolesports (@lolesports) October 20, 2017

SKT Huni quickly utilized his Teleport to flank the stunned MSF squad, and the Korean powerhouse systematically hunted down four MSF members. With only Barney "Alphari" Morris left to defend, SKT easily claimed the nexus, the game, and the hard-fought series.
Misfits' Run Ends
It was an incredible year for the young MSF squad. 2017 the team's first year in the EU LCS, and somehow they've gone from an LCS afterthought to one of the most exciting League of Legends teams in the world.
The team was a razor's edge from defeating the most dominant team in League of Legends history and that feat alone is enough to place their 2017 tournament run deep in the hearts and minds of fans for years to come. After the game, MSF owner Ben Spoont posted a thank you to the fans on Reddit that shows how important this match was for both EU LCS fans and the MSF organization.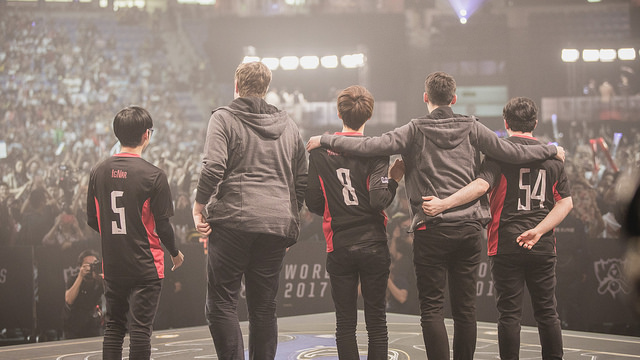 Riot Games
"Normally, I say a bunch of cliche shit like, 'there are no moral victories' or 'there is only one winner' — Today is truly an exception. Our guys showed up to the stage
where,
let's face it, no one thought we'd actually show up on the rift and put up a fight."
 -Misfits Owner Ben Spoont 
(Reddit)
One can hardly wait to see what MSF will bring to the EU LCS in 2018.
The final day of the quarterfinals takes place Sunday, October 22nd at 1:00am (PT) as North America's last hope Cloud9 faces off against Chinese powerhouse Team WE.
Photos courtesy of Riot Games.