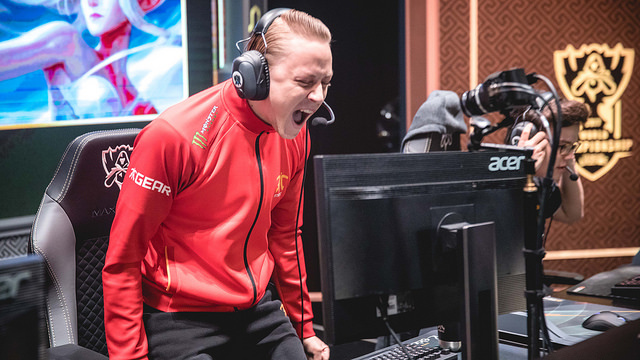 It took 8 hours and two tiebreaker games, but Fnatic achieved the impossible after defeating both Immortals and GIGABYTE Marines on Thursday to join the undefeated Longzhu Gaming as the first teams to advance to the 2017 League of Legends World Championship Quarterfinals.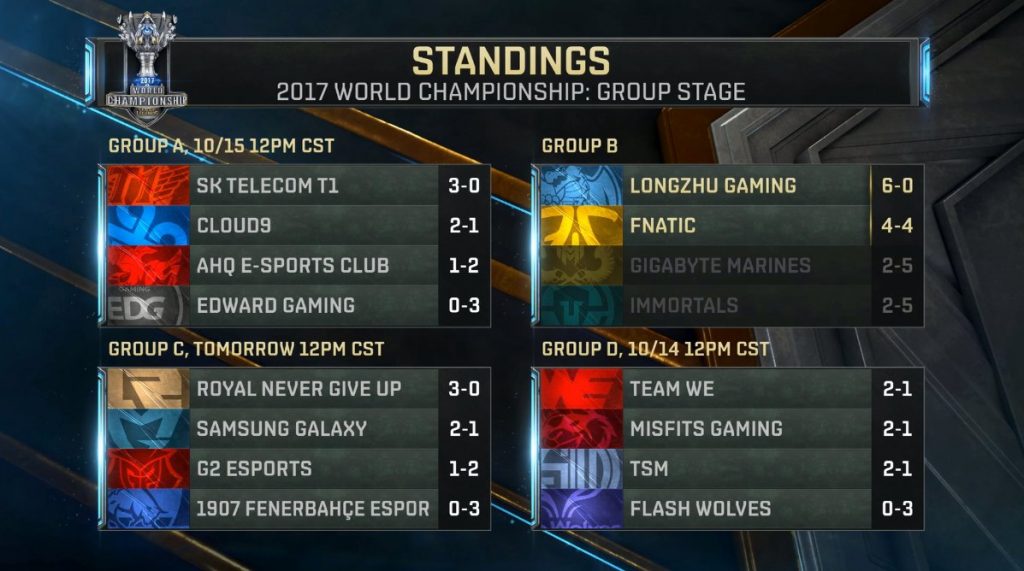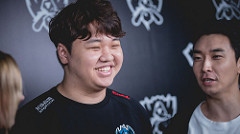 LZ entered the tournament as a major favorite as the 2017 Summer LCK champions, and the group stage results did nothing to change that.  While their victory against GAM required LZ to overcome a massive 10k gold deficit, LZ highlighted stellar mechanical and strategic play throughout the entire group stage.  LZ's all-star AD Carry Kim "PraY" Jong-in was particularly impressive, setting a Worlds record versus GAM of 1506 damage per minute, the highest since the statistic has been tracked.  It's clear, whichever team is unlucky to draw LZ in the Quarterfinals will face an unbelievable challenge.
After a rocky Play-In Stage and a 0-3 start to week 1, many dismissed Fnatic as having little chance to advance to the Quarterfinals.  But IMT, who began the group stage 2-1, failed to earn a single win on Thursday and left the door open for both GAM and Fnatic to tie the standings.  GAM earned a tiebreaker bye due to having the shortest game times during their victories, but Fnatic powered through both IMT and GAM in a miniature gauntlet to secure the #2 seed and complete one of the greatest tournament runs in Worlds history.
The 2017 World Championship Group Stage continues Thursday, October 12th at 9:00pm (PT) where teams will battle to determine the final standings of Group C.
Photos courtesy of Riot Games.