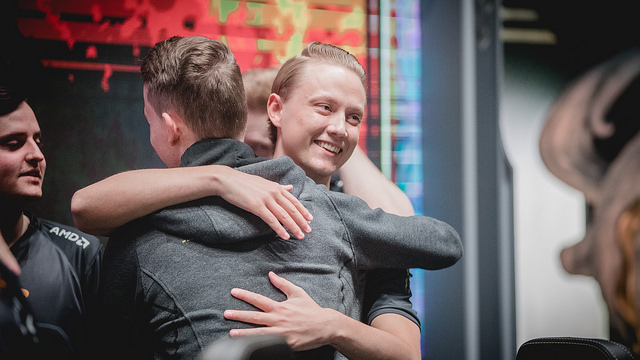 The first two teams to advance beyond the 2017 League of Legends World Championship Play-In Stage were decided on Wednesday as Cloud9 and Fnatic swept opponents Lyon Gaming and Hong Kong Attitude.  The pair of defeated sides were considered some of the stronger #2 seeds entering the knock-out stage, but C9 and Fnatic both highlighted superior macro play as well as the ability to adjust during a best-of-5 series.
The Matches
C9's display of dominance was a stark reminder of the strength of the major regions.  Lyon Gaming entered having a reputation as being regionally-dominant, and after sweeping Gambit Esports and taking early leads against Team WE, many viewed Lyon as approaching the tier of 3rd seed NA/EU teams.
Unfortunately for Lyon, aside from a nail-biting game 2 loss, Lyon appeared out-matched in every game they played.  One highlight for Lyon was the performance of AD Carry Matias "WhiteLotus" Musso.  He was a clear standout during Lyon's series with C9 one of the most impressive players in the entire Play-In stage.
Fnatic's play had been heavily criticized during the Play-In Group Stage, many viewed this best-of-5 with Hong Kong Attitude as closely-matched series.  But Fnatic's dominant performance across all 3 wins quieted most critics and caused many analysts to re-evaluate their analysis of the EU region, while HKA's disappointing exit confirmed fears about the lack of parity in the League Master Series.
Fnatic mid-laner Rasmus "Caps" Winther was particularly impressive this series, earning a 20-4-20 scoreline over all three games and consistently dominating his middle-lane counterpart.
Coming Up
The 2017 World Championship Play-In Knockout continues Thursday, Sept 28th at 11pm EST.
1907 Fenerbahce Espor takes on Team oNe Esports and Team WE battles Young Generation to determine the final teams advancing to the group stage of 2017 Worlds.
Photos courtesy of Riot Games.