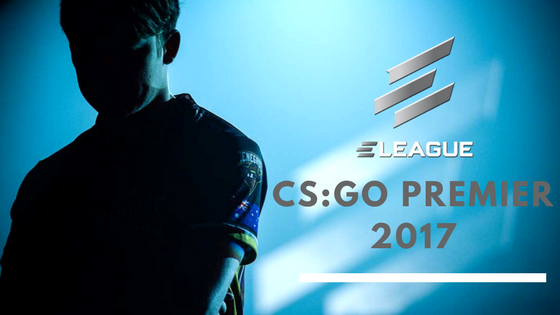 Following the inaugural season of ELEAGUE Counter-Strike: Global Offensive action in 2016, Turner and IMG are pairing up again for the CS:GO Premier 2017, beginning Friday, September 8th.  Four teams in Group A will kick off the competition to compete for a spot in the playoffs and a share of the Premier's 1 million dollar prize pool.
Group A
FaZe Clan
Na'Vi
G2 Esports
Renegades
There are some new faces in the rosters of the well known organizations in the first group of the competition.  Natus Vincere (Na'Vi) and FaZe Clan both have new rosters.  Former Na'Vi teammates Danylo "Zeus" Teslenko and Ladislav "GuardiaN" Kovács will face each other for the first time, after GuardiaN and former Fnatic member Olof "Olofmeister" Kajbjer Gustafsson joinged FaZe over the summer.  For their part, Na'Vi added Zeus to their roster to be the in-game leader.
Tournament
The competition is a double elimination bracket that will result in two top teams for the weekend.  Those teams will move on to the playoffs in October.  Group A matches begin at 6pm EST on September 8th, and will continue on September 9th at 2pm.
Fans can watch from home on  Twitch, ELEAGUE.com, and YouTube.  The competition will also be broadcast on the TBS television network at 10pm EST as part of the live esports schedule each Friday night through Thanksgiving (US).
ELEAGUE CS:GO Premier 2017 Key Dates
Group A: September 8th-9th
Group B: September 15th-16th
Group C: September 22nd-23rd
Group D: September 29th-30th
Playoffs: October 10th-11th
Photo courtesy of ELEAGUE.