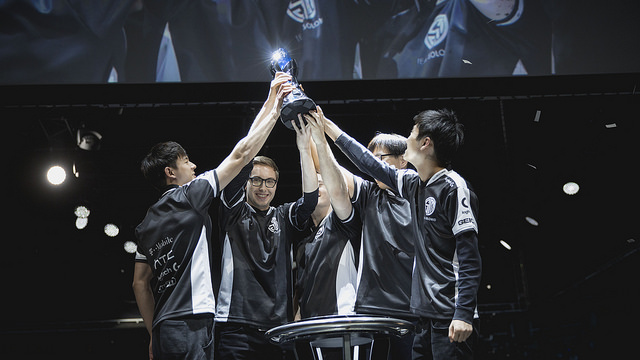 TSM make a miraculous comeback to win it all
The dynasty continues for NA LCS champion Team SoloMid as they defeated Immortals 3-1 in the NA LCS Summer Finals on Sunday.  With this win, TSM has earned their record-sixth NA LCS Championship.  This is first time a North American team has won both the Spring and Summer Splits in the same year, and the first time that a team has won three-consecutive NA LCS Championships.
Due to the Mid-Season Invitational results, both Team SoloMid and Immortals have qualified for the 2017 World Championship Group Stage and will be placed into Pool 2.
Game 1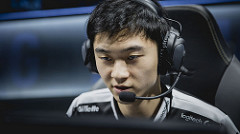 The teams traded few kills during the first 20-minutes, but neither could find any substantial edge to start the game.  TSM found their first real advantage after an impressive engage by TSM support Vincent "Biofrost" Wang that left two IMT members dead, allowing TSM to secure Baron Nashor.
TSM looked to siege mid with Baron-empowered minions, and once again Biofrost found an opportunity to jump onto IMT, forcing Lee "Flame" Ho-jong out of the fight.  Biofrost used the champion Rakan's playmaking to follow-up on the rest of IMT, allowing TSM to kill two IMT members and break the base wide-open.
IMT made a last-ditch effort to fight near baron, but TSM easily cleaned-up the battle to end the game at 37-minutes and move up 1-0.
Game 2
Again the two teams stayed even early, with the kill score tied 4-4 16-minutes into the game. IMT began to find lone TSM members around the map and took a slight gold lead off of those kills.  IMT's Flame looked very comfortable on Jarvan IV and landed his abilities with impeccable timing – a key initiation by Flame left four TSM members dead and allowed IMT to take an easy Baron Nashor.
.@Pobelter gets a triple kill as @Immortals win a massive team fight in the jungle! #NALCS pic.twitter.com/iD5HolgIJt

— lolesports (@lolesports) September 3, 2017

IMT was unable to use the Baron Nashor effectively, and TSM stayed in the game after punishing the over-extended IMT in the bottom lane for three kills.  Baron Nashor respawned shortly after, and both teams looked for another skirmish nearby.  IMT's Li "Cody Sun" Yu-sun pummeled TSM with damage to kill all five members and secure the Baron Nashor and take a commanding lead.  Baron-empowered minions combined with IMT's 9k gold lead allowed them to storm the TSM nexus and even the series 1-1.
Game 3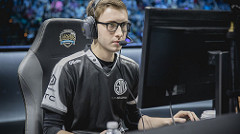 IMT earned a slight gold lead to start the first 20-minutes of the game due to superior map movements, catching the NA LCS MVP Soren "Bjergsen" Bjerg alone several times. TSM returned the favor with a few picks of their own, and the game was tied 6-6 at the 28-minute mark.
Immortals built up a lead through small skirmishes as well as a risky Baron Nashor, and felt confident starting the Elder Dragon even with TSM nearby.  A gorgeous Command:Shockwave from Bjergsen's Orianna would surprise Cody Sun, eliminating IMT's main damage dealer and allowing TSM to steal the Elder Dragon from IMT.
Equipped with the Elder Dragon buff, Team SoloMid rotated to the middle lane and took their first inhibitor of the game, and used that middle-lane pressure to keep IMT occupied while TSM secured Baron Nashor.  IMT managed to defend the Baron siege for three long minutes, but TSM finally found a successful team fight in the bottom lane to destroy two inhibitors before attack the nexus and moving up 2-1 in the series.
Game 4
For the first time all series the game turned lopsided early as IMT found kills all over the map to start the game 7-0.  Armed with an early 6k gold lead, IMT managed to secure Baron Nashor 18 seconds after it spawned!
IMT easily destroyed the bottom lane inhibitor before moving to siege the middle lane, but series MVP TSM Biofrost executed a beautiful engage on Rakan to surprise IMT's Cody Sun, removing IMT's main damage threat and leaving three IMT members dead.
.@TeamSoloMid turn the mid lane siege around and keep themselves in the game with three kills! #NALCS pic.twitter.com/F4gnDv10OC

— lolesports (@lolesports) September 3, 2017
TSM was still down a massive 8k in gold, and IMT continued to pressure TSM's base.  The Immortals made the mistake of attempting to pressure the only lane with a TSM turret, and TSM turned the fight around to continue chipping at IMT's lead.
The team chased down IMT members all the way to the Baron pit to ace the IMT roster and take down Baron Nashor.  With the momentum completely shifted in TSM's favor, TSM would continue to win skirmishes around the map before slowly and methodically dismantling pieces of the IMT base.  IMT would make one more attempt at taking down a TSM inhibitor in the bottom lane, but Yiliang "Doublelift" Peng avoided a near-death to produce loads of damage and flatten the IMT roster.
TSM marched to the IMT nexus to complete the improbable comeback and win their sixth NA LCS Championship.
Aftermath
TSM and Immortals will now prepare for the 2017 World Championship on September 23rd through October 29th across various locations in China.  Both teams managed to qualify directly into the Group Stage, while the third NA seed will be required to qualify for groups via the Play-In Stage.
NA LCS action continues with the Regional Qualifer Friday, September 8th and continues through Sunday, September 10th, where four NA LCS teams will battle for the third and final NA seed to Worlds.
Photos courtesy of Riot Games.