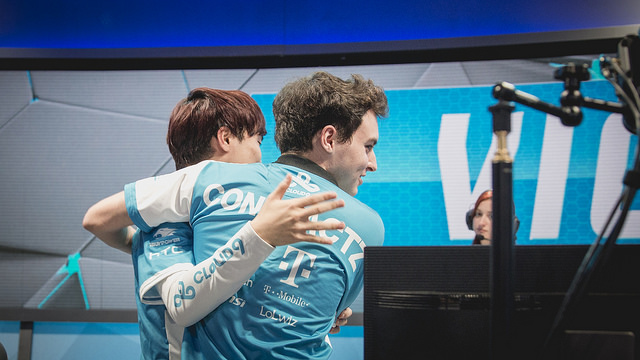 Two historic organizations fought hard to keep Worlds dreams alive
After four nail-biting games, Cloud9 defeated Counter Logic Gaming 3-1 in the final round of the NA LCS Regional Qualifier to earn North America's third and final 2017 World Championship seed.  It was a bloody series as both teams looked confident in their ability to skirmish and teamfight around key objectives, but ultimately it was C9 who executed at a higher level.
Game 1
CLG looked prepared after coordinating for two kills on Juan "Contractz" Garcia in his own jungle.  But after C9's Nicolaj "Jensen" Jensen decimated the CLG squad for a triple-kill near Baron, the momentum shifted entirely into C9's favor.
A huge team fight breaks out near Baron and @C9Jensen gets a triple kill! #NALCS pic.twitter.com/1lxGNmanoF

— lolesports (@lolesports) September 10, 2017
A key engage by C9's Jung "Impact" Eon-yeong onto a misplaced Darshan "Darshan" Upadhyaha left CLG exposed, allowing C9 to kill three members before rotating to an easy Baron Nashor.  Now equipped with an 8k gold lead as well as Baron-empowered minions, C9 easily dismantled the CLG middle inhibitor.  C9 rotated to the top turret, finished off the hapless CLG in a final teamfight and moved up in the series to 1-0.
Game 2
CLG bounced back in a big way early in game 2.  They began the game by once again finding kills around the map before Zaqueri "Aphromoo" Black surprised the C9 roster with an impressive Alistar combo to decimate the C9 roster and earn an easy Baron Nashor.  But CLG would begin to play sloppy, often over-chasing into poor positions.  After catching some over-extended CLG members, C9 baited the remaining CLG members into a poor fight at the Baron pit to kill CLG's jungler Omar "OmarGod" Amin and secure Baron Nashor.  CLG would then return the favor, punishing mispositioned C9 members in the bottom lane to earn a triple kill for Choi "HuHi" Jae-hyun.  However, the game would ultimately be decided by a key flash-engage by C9 Andy "Smoothie" Ta's Rakan which left CLG's base exposed.  CLG's Darshan would try to split push to draw attention back to C9's base, but it was not enough to save the CLG nexus, and C9 would go up 2-0.
.@Cloud9 come back in game two and take a commanding 2-0 series lead against @clgaming! #NALCS pic.twitter.com/AiMZIFNTyw

— lolesports (@lolesports) September 10, 2017
Game 3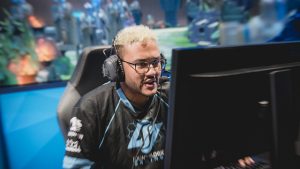 You could feel the urgency begin to kick in for these two teams, as both skirmished early and often with fights being narrowly decided either way.  After several lead changes, C9 would finally come ahead 8-4 in kills at the 24-minute mark.  But the previous games had been flipped by key engages on unsuspecting carries, and this game would be no different.  Aphromoo dove onto C9's Zachary "Sneaky" Scuderi to set up a 3-for-0 victory for CLG along with the nearby Baron Nashor.  CLG took a Baron-empowered minion wave straight down the middle lane to destroy the C9 inhibitor and allow super-minions to enter the base.  A final game-winning engage by Aphromoo in the bottom lane would leave two C9 members dead and the nexus exposed as CLG moved to 1-2 in the series.
Game 4
CLG started the game in complete control, take a 5-1 kill lead by the 24-minute mark.  But after committing too many members to kill a very tanky Impact in the bottom lane,  C9 took their remaining members across the map to secure Baron Nashor.  C9 continued to close the gap with skirmishes around the map, eventually taking a 5k gold lead.  But both teams would continue taking small skirmishes around the map, and neither could find a decisive victory.  That is, until CLG caught Jensen overextended in the middle lane, and they pursued C9 in a seemingly favorable 5v4 position.  But miraculously, C9 would turn the fight around and kill four CLG members before rotating over to Baron Nashor.  Baron-empowered minions easily sieged down the CLG middle inhibitor, and C9 would attempt to rotate to bot, but CLG's Trevor "Stixxay" Hayes put on a positioning clinic, holding off the C9 roster while losing almost no hp.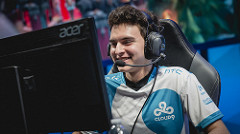 Finally, the game would come down to a single fight at the Elder Dragon pit.  Darshan was using the opportunity to destroy C9's top inhibitor, knowing that he could use his Shen's Stand United to join the fight at any time.  However, by the time he chose to join the fight, C9 Contractz had safely secured the Elder Dragon, giving his team huge combat bonuses.  C9 quickly engaged onto CLG with their new buffs, cleaning up the fight and leaving the CLG base wide open for a C9 victory and World's qualification.
This win marks the fifth-straight World Championship appearance for C9, while CLG will miss Worlds for the first time in three years.  Because C9 is the third seed from North America, they will be required to compete in the Play-In Stage if they hope to join Team SoloMid and Immortals in the Group Stage.
The 2017 World Championship Play-In begins Saturday, September 23rd in Wuhan, China.