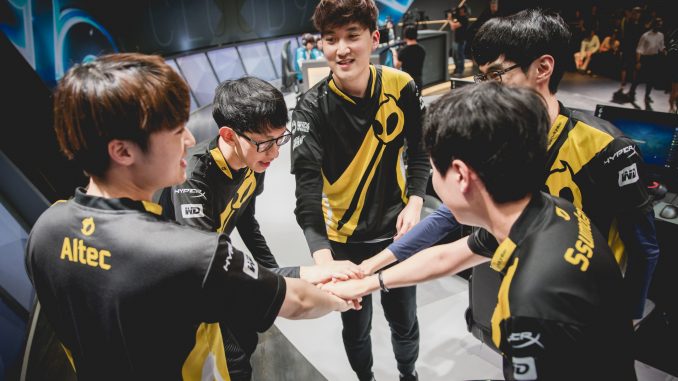 Big wins help teams advance to the NA LCS Semifinals
The race for the NA LCS Summer Championship continued this weekend as Team Dignitas upset Cloud9 and Counter Logic Gaming narrowly defeated Team EnVyUs in a five set win. Dignitas and CLG will now advance to play Team SoloMid and Immortals respectively in the NA LCS Semifinals on August 26th and 27th.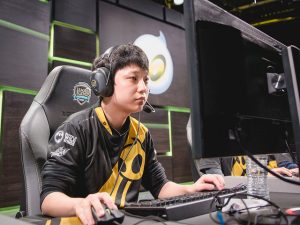 Team Dignitas made a statement with their 3-1 victory over C9.  They are the first team to defeat C9 in the NA LCS Playoffs other than TSM, proving Dignitas is a clear challenger for the NA LCS Championship.  Their 3rd and final game win was particularly impressive – they won despite being down three inhibitors while facing Baron-empowered minions.  Dignitas is a true wild-card in this tournament, and may just "upset" their way to an NA LCS Championship.
C9's defeat has left them with several fewer scenarios towards qualifying for worlds, while at the same time guaranteeing TSM a seventh-straight worlds appearance.
Cloud9 can no longer auto-qualify through winning the Summer Playoffs, and the quick exit has left them with a disappointing 90 championship points.  This opens the door for CLG to surpass them with a Summer finals appearance and a total of 100 championship points.  Even if CLG is defeated this weekend in the semifinals, TSM has guaranteed a total of at least 130 championship points, so if TSM does not earn the auto-qualification by winning the Summer Playoffs, they will instead qualify through Championship Points, forcing C9 into the regional gauntlet for the 3rd and final worlds seed.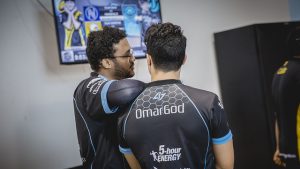 CLG found themselves facing an upset of their own after going down 2-1 versus the much-maligned nV, but rallied around the playmaking of Zaqueri  "Aphromoo" Black in the final two games to narrowly avoid being upset.  This will need to continue next week versus Immortals if they want to keep their Worlds chances alive, as rookie Omar "OmarGod" Amin has struggled to become a playmaker for this org.
Team EnVyUs may have been eliminated from Worlds contention with this loss, but they end a redeeming split with a solid performance from several key members, including a surprising improvement from the bot lane of Apollo "Apollo" Price and Nickolas "Hakuho" Surgent.  But Shin "Seraph" Woo-yeong continues to be a liability for this org, and unless he improves, this team will struggle to advance any deeper into the playoffs.
The NA LCS Summer Playoffs continue Saturday, August 26th at 12:00pm (PT) as Counter Logic Gaming takes on Immortals.  On Sunday, August 27th at 12:00pm (PT) as Team Dignitas faces off against Team SoloMid.
Photos courtesy of Riot Games.