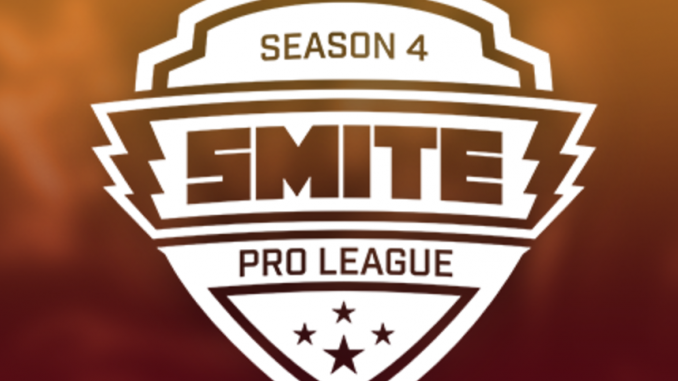 Some of SMITE's best PC teams will fighting for pro league status over the weekend in the SPL Relegations. The squads that fell to the bottom of the SPL Summer Split table will face off against the top Challenger Circuit teams for a chance at promotion to the Pro League.
Fall Relegation matches are especially important, as teams from the Pro League will be fighting to to qualify for the SMITE World Championship in 2018.
Format:
The tournament is a Best of One, Round Robin event.  The top two teams from each region will move on to the SMITE Pro League Fall Split.
Broadcast Times:
Saturday, August 19th @ 1:00pm EDT – Europe
Sunday, August 20th @ 1:00pm EDT – North America
Stream:  Twitch.tv/HiRezTV
Schedule:
EU 
Burrito Esports vs. New Game Plus
The Papis vs. Victorious Secret
The Papis vs. Burrito Esports
New Game Plus vs. Victorious Secret
The Papis vs. New Game Plus
Burrito Esports vs. Victorious Secret
NA
Flash Point vs. SPL Gatekeepers
Team AI vs. A Mighty Storm
Team AI vs. Flash Point
SPL Gatekeepers vs. A Mighty Storm
Team AI vs. SPL Gatekeepers
Flash Point vs. A Mighty Storm