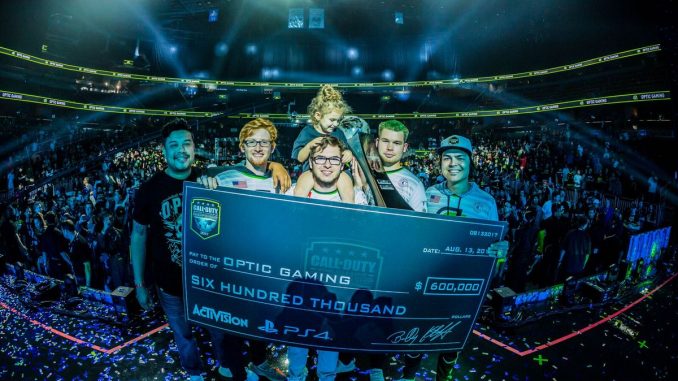 They finally did it.  Three years after OpTic Gaming formed a superteam of the most talented and successful Call of Duty players at the time, the team has finally won the big one: Call of Duty Championships.  Karma, Crimsix, Scump, and Formal receive $600,000 USD for their double-series win over 2016 Champions Team EnVyUs in the Grand Finals.  Matthew "Formal" Piper was named the Astro Gaming MVP, and received an additional $25,000 USD for his efforts.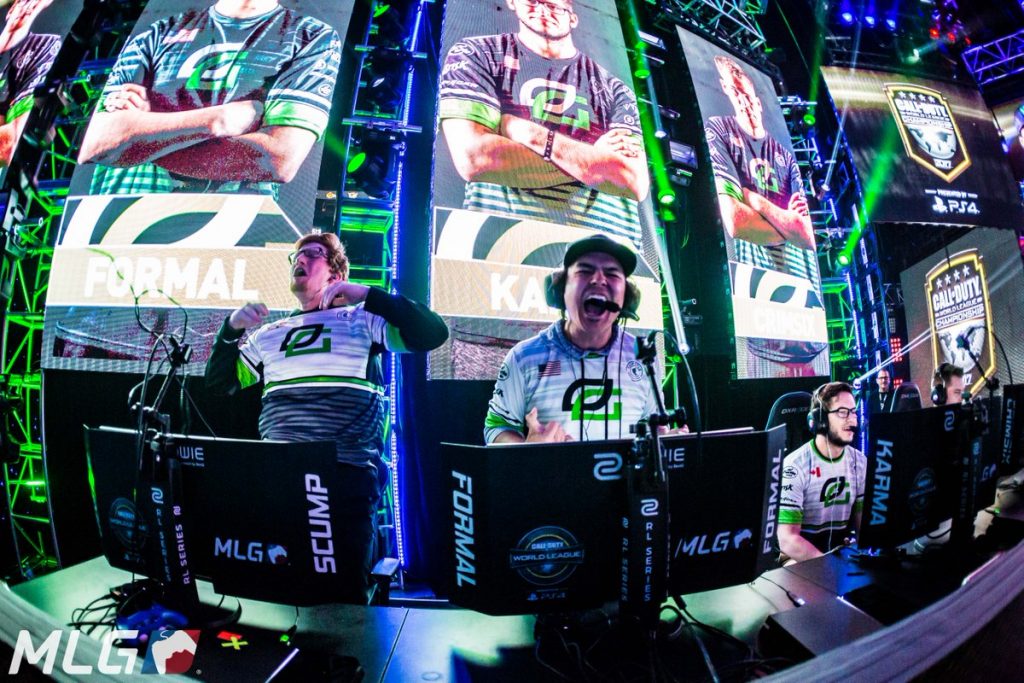 OpTic cruised through the group stage and the early rounds of bracket play, only falling to Team EnVyUs in their first match on Sunday which set up a Loser's Bracket Final against Luminosity Gaming.
LG had a much harder road to get to the top half of the placings.  After losing early in bracket play to eUnited, the team had to make a very long loser's bracket run where they went on a tear, dismissing the likes of Team Infused, Splyce, Rise Nation, and even the team that got them into that situation, eUnited.
Luminosity just couldn't keep up the momentum against force that is OpTic Gaming, and slammed against the Greenwall with an 0 – 3 loss, ending their Championship run and a potentially incredible comeback.
For their part, OpTic looked unsteady and cold in their 3 – 1 loss to Team EnVyUs on Sunday morning, but the nerves and the sleep wore off by Sunday afternoon when it was time to face the Boys in Blue in two best of five matches.  OpTic took the first series 3 – 1, only losing Throwback Search and Destroy.  The second series was one of utter domination and perfection, as OpTic looked thoroughly unbothered throughout the series and won 3 – 0.
The championship is the first World Championship win for both Astro MVP Formal and team captain Seth "Scump" Abner.  This is Ian "Crimsix" Porter's second championship win, and Damon "Karma" Barlow is now the winningest player in professional Call of Duty Championship history with three titles and three championship rings on his hand.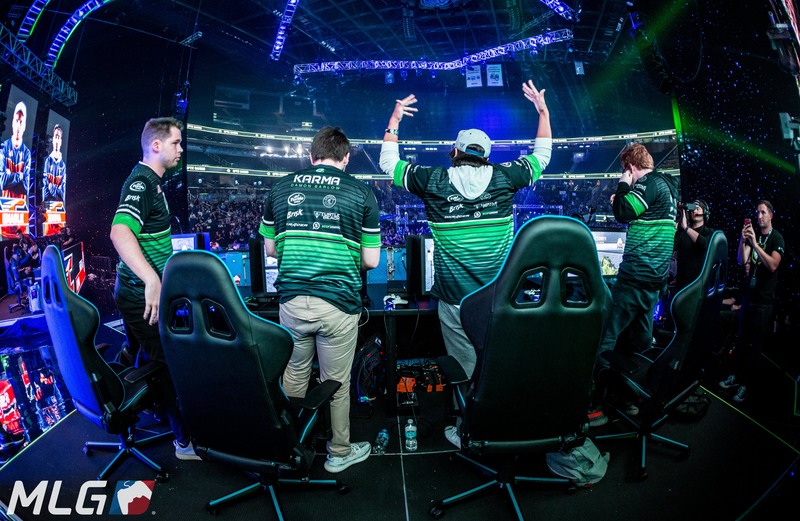 Final Placements (through Top 8)
●      1st Place: OpTic Gaming $600,000
●      2nd Place: Team EnVyUs $200,000
●      3rd Place: Luminosity Gaming $100,000
●      4th Place: Rise Nation $80,000
●      5th & 6th Place: FaZe Clan / eUnited $55,000
●      7th & 8th Place: Ghost Gaming / Splyce $35,000
Photos courtesy of MLG.