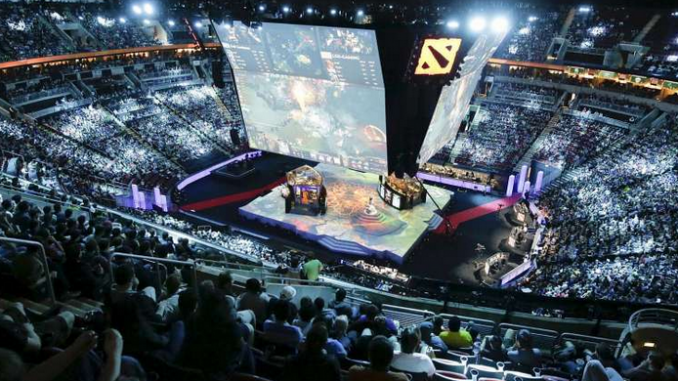 In a recent blog post, Valve announced changes to its Dota 2 Major tournament system, adding more sponsored tournaments to the competitive schedule for 2018 and a points system for qualification.  The changes are similar to the structure seen in esports like CS:GO with Major and Minor tournaments with set prize pools.  The Dota 2 players will earn Qualifying Points at events which will secure their seeding for future events and also qualification for The International 2018.
In the past, just two massive Valve Majors have been in the run up to The International in Seattle, Washington.  In the coming year, Valve says it will be sponsoring select third party hosts (tournament organizers) to hold Minor tournaments throughout the year.  Valve claims the move is a step toward growing Dota 2 competitively.
Tournament Tiers
Major Requirements:  Must have a minimum $500,000 prize pool, with an additional $500,000 added to the prize pool from Valve, making it a million dollar event. Qualifying points will be based on the total prize pool of the tournament, and Majors will award a higher percentage of points.
Minor Requirements: Must have a minimum prize pool of $150,000, and will receive an additional $150,000 from Valve, making every minor a minimum $300,000 tournament.
Qualifying and Tournaments
Majors and Minors will be required to have at least one qualifier participating from each of the six regions (NA, SA, SEA, CN, EU, and CIS).
Tournaments must also be played off-line for the finals to accommodate players from around the world.
Qualifying Points
The new points system will partially scale based on the time of year, with tournaments just before The International rewarding higher point values than early-year events.  Qualifying Points (QP) will be awarded based on placements, and players will earn the point individually.
As in other esports, QP will likely have an effect on roster decisions as teams will want to choose players not only based on skill, but also on their number of Qualifying Points, making roster swaps a little more interesting in the off-seasons. To prevent roster mayhem, Valve is putting a cap on the points that will contribute to a team's total, as just the top three point earners on a team will contribute to the team's total which determines qualification and seeding.
Players and fans will be able to keep track of Qualifying Points on the Dota 2 Leaderboard throughout the competitive year.