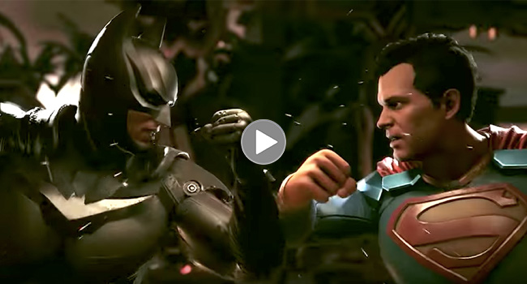 ELEAGUE keeps pulling out all the stops for the fighting game community.  The organization behind the Street Fighter V Invitational announced they are partnering with Warner Bros Interactive Entertainment for the ELEAGUE Injustice 2 World Championship.  Injustice 2 is a fighting game from NetherRealm Studios that features a cast of popular hero and villian fighters from DC universe.
The ELEAGUE Injustice 2 World Championship marks the end of the inaugural season of the Injustice 2 Championship Series.  The league helped pro and amateur players from North America, Europe, and Latin America compete in tournaments all year to win the prize: a portion of the $600,000 USD prize pool.
The top 16 players from the Championship Series will face off in the World Championship for $250,000 in prize money.  The event begins with an open qualifier on Saturday, October 21st and will be broadcast via multiple platforms, including on TV via the TBS Network, and on Twitch.
This is ELEAGUE's fourth foray into esports since entering the community in 2016.  ELEAGUE has run tournaments for Counter-Strike: Global Offensive (CS:GO), Overwatch, and Street Fighter V.