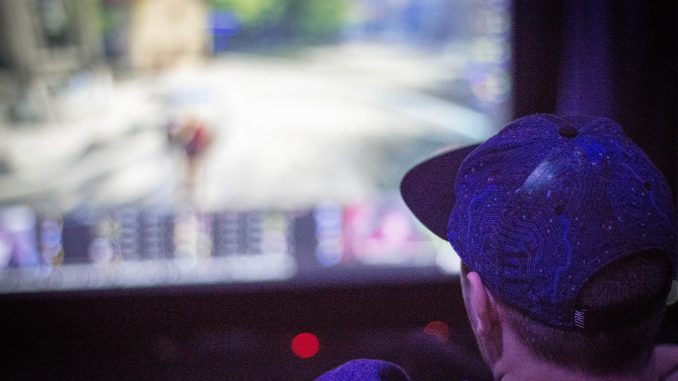 The bottom teams from the SMITE Pro League's Spring Split are fighting for their professional lives this weekend as they seek to fend off Challenger teams for a spot in the upcoming Summer Split.
In North America, Flash Point and Noble Esports both have well known players on their teams, with Noble's world champion Brett "MLCSt3alth" Felley in mid and Erich "Shadowq" Grabowski playing the support role for Flash Point.  The teams struggled all last season, managing to take just nine match points between them, lower than the individual points for the top four NA teams in the Spring Split.
Those teams will be facing the aptly named SPL Gatekeepers, along with Quignitas, the two teams to make it out of the Challenger Circuit.
On the European side of the League, Sanguine failed to win a match during the entire Spring Split, and Lion Guard picked up and dropped their roster within a couple of months, leaving the bottom of the EU standings in disarray.  It will certainly be interesting to see what teams come out of this region, and how they do in the months to come.
The SMITE Pro League Summer Split Relegations will be a best of one, round robin tournament.  The top two teams from each region will move on to compete in the SMITE Pro League Summer Split, while the remaining teams pick up the pieces and compete in the Challenger Circuit.
Tournament Information:
Stream: HiRezTV
Europe (Saturday, May 13th 1pm EST)
Sanguine vs. Optimus Gang
Novus Orsa vs. The Papis
Novus Orsa vs. Sanguine
Optimus Gang vs. The Papis
Novus Orsa vs. Optimus Gang
Sanguine vs. The Papis
North America (Sunday, May 14th 1pm EST)
Flash Point vs. SPL Gatekeepers
Noble vs. Quignitas
Noble vs. Flash Point
SPL Gatekeepers vs. Quignitas
Noble vs. SPL Gatekeepers
Flash Point vs. Quignitas