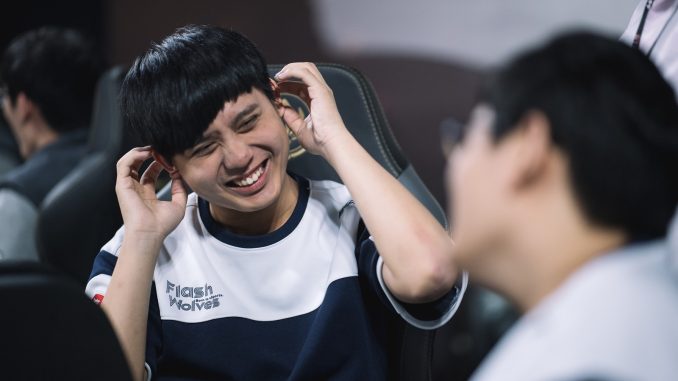 Taiwanese team thoroughly dismantles SuperMassive's strategy for the sweep.
by Kim Newsome, EIC
LMS Spring Playoffs winners Flash Wolves thoroughly dominated Group A winners BAU SuperMassive in their Play-In stage match at the 2017 Mid-Season Invitational in Brazil.  Flash Wolves won the match 3 – 0 with ease, and could cause serious trouble for teams in the Group Stage of the tournament.
Despite Flash Wolves only losing two games during their Spring season, there was hype around today's match due to NA LCS Spring winners Team SoloMid taking 5 maps to fend off GIGABYTES Marines in Wednesday's Round 2 series.  Thursday's match would turn out to be a far more one-sided affair.
What a game for Maple: he flashes in for another kill and goes legendary! #MSI2017 pic.twitter.com/wRdlWf3T3u

— lolesports (@lolesports) May 4, 2017
The LoL Masters Series representatives quickly subdued the hopeful Marines supporters with a dominant performance.  Flash Wolves jungler Hung "Karsa" Hauhsuan and mid laner Huang "Maple" Yitang ran rampant, showing why the Wolves were touted as a dark horse contender despite having a Wild Card spot.
SuperMassive face GIGABYTE Marines in the final round of the Play-In stage on Saturday, May 6th for a chance to move on to the Group Stage of the 2017 Mid-Season Invitational.
Photo courtesy of Riot Games.