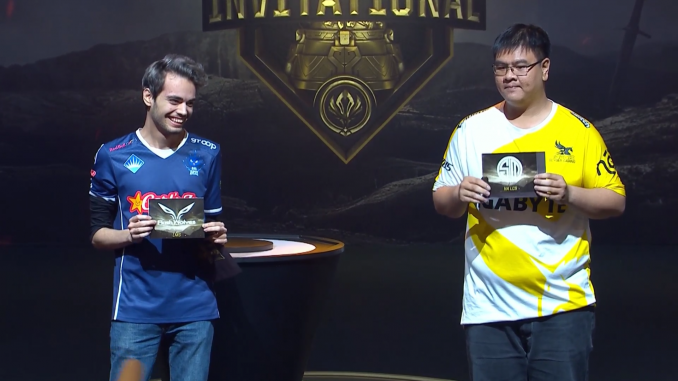 Vietnamese team dominates the Group B opposition
by Andrew Salazar, League of Legends Correspondent
The GIGABYTE Marines took control of Group B on Monday and advanced to round two of the 2017 Mid-Season Invitational play-in stage.  The Marines used a hyper-aggressive style to take commanding leads over their opponents and win two games in less than 25 minutes.  While they eventually fell to Virtus.Pro in the fifth game of the day, the Marines ended the group stage 5-1 and in first place.
With the group stage over, the GIGABYTE Marines will face North American LCS Champions Team SoloMid on Wednesday, May 3rd.
Group B Final Standings
| | |
| --- | --- |
| GIGABYTE Marines (SEA) | 5-1 |
| Lyon Gaming (LAN) | 4-2 |
| Virtus.pro (CIS) | 2-4 |
| Isurus Gaming (LAS) | 1-5 |
Game One – Isurus Gaming vs. Virtus.pro
Both teams had a disappointing run the last time this group played, so each looked to start off with a win. Virtus.Pro gained a small two-kill lead early thanks to clever ganks by Ilya "Kreox" Grom, but Isurus moved ahead in the mid-game off the back of several impressive engages by Franco "Pride" Sanzana.
Comfortable with their lead, Isurus got careless, and VP caught unsuspecting Isurus members to take the lead as well as a key Baron Nashor.  Isurus Gaming regained their focus, inexplicably crushing a late-game fight at a 4k gold deficit.  With only two VP members left to defend the base, Isurus destroyed the VP nexus to take their first win of the tournament.
Game Two – GIGABYTE Marines vs. Lyon Gaming
This match between the top two teams in the group was crucial as it would be key in deciding which team would advance to round two.  Unfortunately for Lyon, the Marines would show a level of macro play that had yet to be seen this tournament.  The Marines began with a ridiculous five-man dive onto the bottom lane to take a 2-0 kill lead, and never let that lead go.  The Marines stayed aggressive to punish Lyon with turret dives in every lane, and the kill lead surged to 10-1 by the 21-minute mark.  They were soon armed with a 10k gold lead and huge waves of Baron-empowered minions, allowing them to devastate the Lyon base and capture a quick 24-minute victory.
Optimus picks up a Quadra Kill, and the Gigabyte Marines lead 7-0 in kills! #MSI2017 pic.twitter.com/f86GpU426T

— lolesports (@lolesports) May 1, 2017
Game Three – Isurus Gaming vs. GIGABYTE Marines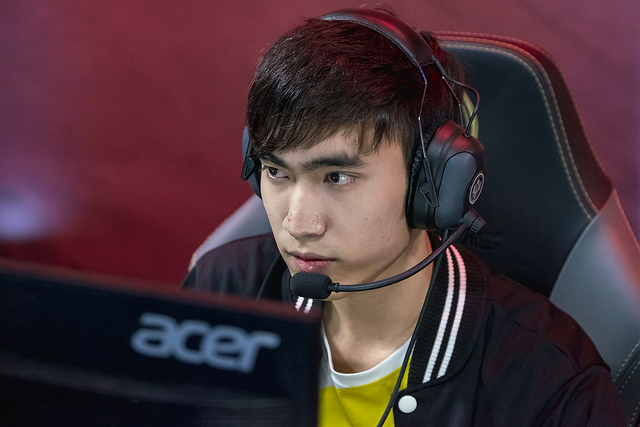 The kills would not stop coming in the match between Isurus Gaming and the GIGABYTE Marines.  Within the first minute, the Marines had secured two kills after a risky jungle invade by Isurus Gaming.  The Marines once again played hyper-aggressive with multi-man dives on Isurus Gaming turrets, and once again their gold lead skyrocketed.
Within 14 minutes the Marines amassed a 7k gold lead and a 14-4 kill lead, and Isurus Gaming looked powerless to stop them.  Marine jungler Do "Levi" Duy Khanh was superb, racking up a ludicrous 16-0 kill score and obliterating the Isurus roster single-handedly.  The Marines took their fifth victory of the group stage at 24-minutes, guaranteeing a first-place finish and a trip to round two.
Game Four – Lyon Gaming vs. Virtus.Pro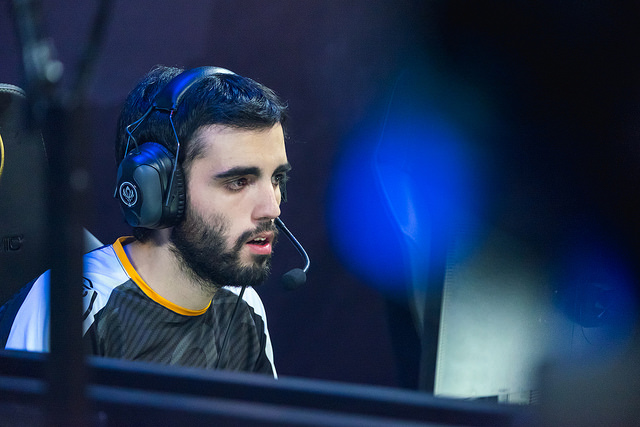 Lyon Gaming's Matias "WhiteLotus" Musso had been a pleasant surprise all tournament, and he continued to impress here.  Even in a game where Lyon only managed to gain a 7-4 kill lead by 30 minutes, WhiteLotus notched a 5-1-1 stat line during that timeframe.
While VP managed an early Baron steal, Lyon Gaming used WhiteLotus's Kalista Rend to secure both Baron and Elder Dragon in the later stages of the game.  The combined epic monster buffs proved to be too much for the VP squad, and Lyon Gaming had to grind out a brutal 52-minute game to earn their third victory of the tournament.
Game Five – Virtus.Pro vs. GIGABYTE Marines
With the Marines safely in first place, Virtus.Pro aimed to spoil the Marines attempt to end the day with a perfect 6-0 record.  After a 13-1 performance by Daniel "Blasting" Kudrin, VP succeeded in tarnishing the Marines perfect record and ended VP's MSI with a win.
Game Six – Isurus Gaming vs. Lyon Gaming
The Lyons ended their day with a win, defeating Isurus Gaming.  Lyon once again leaned on WhiteLotus, who ended the game with a 10-1-3 stat line.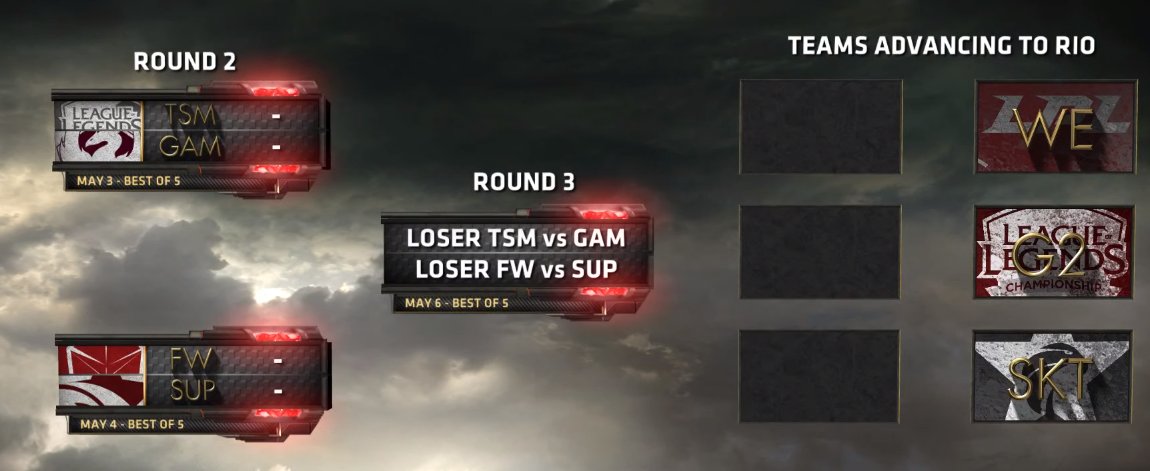 The 2017 Mid-Season Invitational continues with round two of the play-in stage on Wednesday, May 3rd as Team SoloMid takes on the GIGABYTE Marines in a best-of-5.  The winner advances to the MSI Group Stage, while the loser faces the loser of Thursday's match between the Flash Wolves and BAU SuperMassive for the last chance to advance past the play-in stage on Saturday, May 6th.  All matches will start at 3:00 pm BRT.
Photos courtesy of Riot Games.