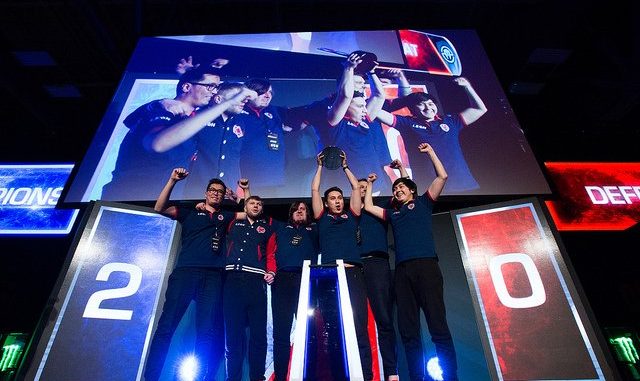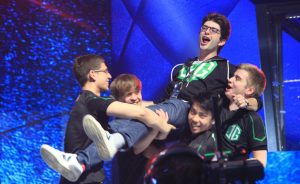 There's talk of a dynasty in Dota 2 these days, and after the Kiev Major, it's hard to deny OG's incomparable dominance.  Over the weekend, the team beat Virtus.Pro in the Grand Finals of Valve's $3,000,000 Kiev Major, a premier tournament on the Dota 2 circuit.
The team certainly knows how to win when big money is on the line, as they won the last million dollar event, the Boston Major in December.
Place
$ USD
Team
 1st
$1,000,000

OG

 2nd
$500,000

Virtus.pro

 3rd-4th
$250,000

Invictus Gaming

Evil Geniuses
The next Valve-sponsored million dollar major will be The International in August.  The event made news recently as organizers considered moving the tournament from the United States after newly-elected Trump imposed a travel ban for people from several countries.  The ban has stayed repeatedly in the federal courts, so for now – the tournament will go ahead as planned.
---
At DreamHack Austin, Ting's Alex "Neeb" Sunderhaft won the StarCraft II World Championship Series Austin tournament.  Neeb faced EURONIC's Artur "Nerchio" Bloch in the final match and came away with a 4 – 2 win.
CONGRATULATIONS @onfireNeeb, the Champion of #WCS Austin. A fantastic series from both him and @Nerchio_SC2!! WELL PLAYED! pic.twitter.com/EjqU4wu5TJ

— StarCraft Esports (@esportstarcraft) April 30, 2017
The SCII WCS Austin event was the first of four stops on the WCS Circuit.  The win nets Neeb a WCS Global Finals seed, 3,000 WCS points, and $25,000 in prize money.
---
Meanwhile, at DreamHack Austin's CS:GO event, Gambit Esports defeated Immortals in the finals of the DreamHack Open.  After close matches in the semifinals that saw Immortals take out Heroic, and Gambit beat G2 Esports, the finals was a relatively one-sided affair, with Gambit brushing aside Immortals with a 2 – 0  sweep.
Place
$ USD
Team
1st
$50,000
 

Gambit Esports

2nd
$20,000
 

Immortals

3rd-4th
$10,000
 

Heroic

 

G2 Esports
---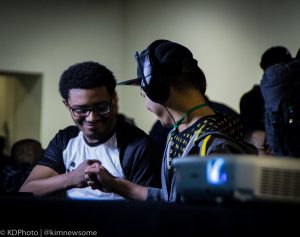 Also at DreamHack Austin, young superstar Panda Global's Victor "Punk" Woodley, defeated Grapht's Haitani "Haitani" Tatsuya in the finals of the Street Fighter V tournament.
The last couple of months have been busy and successful for Punk.  After finishing a disappointing 25th at Final Round in Atlanta, he's been on the warpath, taking first place at West Coast Warzone, NCR, and now here at DreamHack Austin.  Punk is currently ranked number one on the Capcom Pro Tour and almost certainly will make it to the Capcom Cup.
What an INSANE match! You'll want to watch this again and again!

In the end, it's The Alpha. @punkdagod wins Dreamhack! #CPT2017 #dhatx17 pic.twitter.com/sVV7kipjwa

— Twitch Esports (@TwitchEsports) April 30, 2017
---
Finally, in the Super Smash Bros. Melee singles tournament, 438 competitors were whittled down to just one: Hungrybox.  EVO Champion Juan "Hungrybox" Debiedma took home first place at DreamHack Austin, bouncing back from third at CEO Dreamland in early April.
Hungrybox defeated Daniel "ChuDat" Rodriguez in an uninspiring match: he used his Jigglypuff's mobility to just dance away from ChuDat's Ice Climbers in the final match, and let the clock run out.  It was a smart way for Hungrybox to win, though it sacrificed some of the entertainment value.
The crowd let him know how they felt about it, and the look on his face says "not like this":

Final Placings
| Place | $ USD | Player |
| --- | --- | --- |
|  1st | $4,700 |   Hungrybox |
|  2nd | $2,000 |   ChuDat |
|  3rd | $1,000 |   Mew2King |
|  4th | $700 |    Mango |