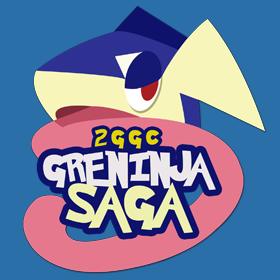 As a player, planning your travel for a one-day tournament can be tough, especially when you're keen to spend as much time at home as possible.  Cloud9 Smash player Elliot Bastien "Ally" Carroza-Oyarce's flight plans meant he barely had time to take a photo after winning Saturday's Greninja Saga tournament, an event on the 2GG Championship Series circuit.

The event was held at Esports Arena in Santa Ana, California, and despite Orange County's John Wayne Airport being closer to the venue, Ally decided to live on the edge and book a flight out of the airport in Los Angeles, which is about an hour away.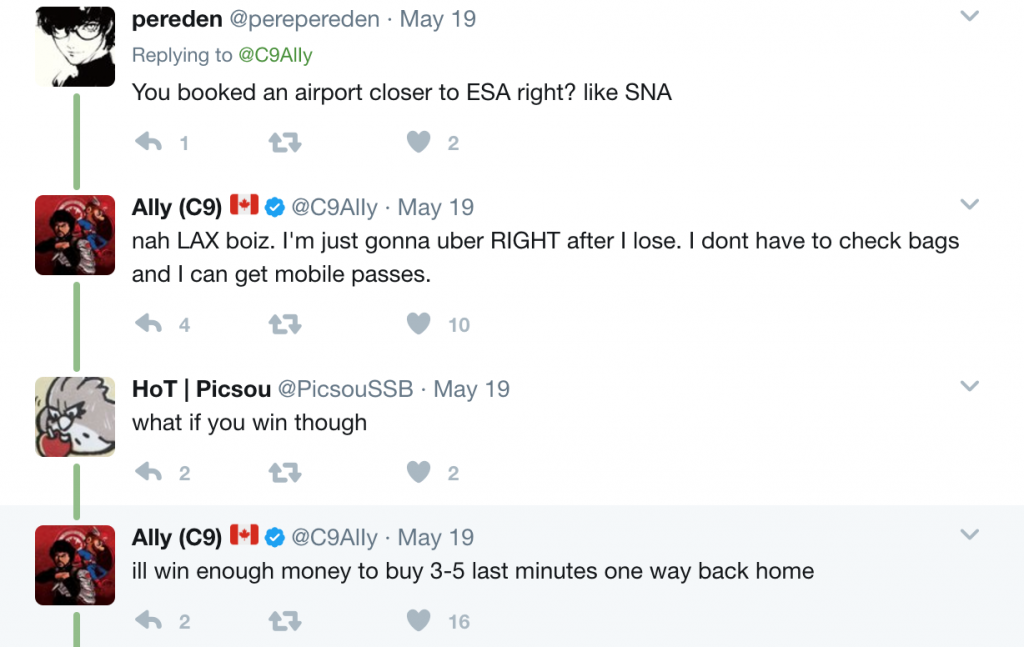 Ally's confidence took him through the semifinals and into a final match against Misfits' Larry Lurr, a match made in meme-able, trash-talking heaven.
Congratulations to @LarryLurr & @C9AlIy advancing to winners final of #2GGC Greninja Saga!https://t.co/HvlfKTDgQepic.twitter.com/wpLHsEAHpW

— 2GG (@2GGaming) May 21, 2017
This time around it was Ally who took the quick 3 – 1 Grand Final win, and then the tournament organizers shuttled him off to the airport in a race against time to make his flight home.
Congratulations to @C9AlIy winning #2GGC Greninja Saga!

He's the 3rd person to qualify into the Championship! pic.twitter.com/0KZIiV0F28

— 2GG (@2GGaming) May 21, 2017
Ally continues to win at video games and life, managing to make it to the gate with just minutes to spare.

Greninja Saga Final Placements (through 7th)
1. C9|Ally (Mario)
2. MSF|Larry Lurr (Fox)
3. 2GG|Komorikiri (Cloud, Sonic, Lucina)
4. IMT|ANTi (Mario, Cloud, Zero Suit Samus)
5. P1|Tweek (Cloud, Bayonetta, Donkey Kong)
5. Falln (Rosalina, Mii Gunner)
7. Mr. R (Sheik, Cloud, Link)
7. Locus (Ryu)
Check out the full bracket here.
The next 2GGC Saga tournament is Nairo Saga on June 10th – 11th.
Photo courtesy of 2GG.